Sales Development Representative (SDR)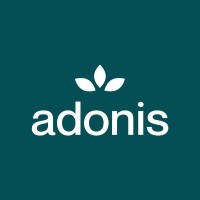 Adonis
Sales & Business Development
New York, NY, USA · New York, NY, USA · United States
Posted on Friday, October 27, 2023
At Adonis, we are building a medical billing engine that automates billing workflows and improves reimbursement rates for medical providers. Billing and insurance related activities represent nearly $1 in every $7 collected by medical providers - and the high costs of collecting payments, as well as and other costs that stem from the administrative challenges within the space, unfortunately get passed down to the consumer. This is why healthcare costs continue to rise, with no end to that in sight. We're set on helping to mitigate these challenges.
Adonis is seeking a Sales Development Representative who will be the tip of our GTM spear. Your role will be to seek new business opportunities by contacting and developing relationships with potential customers.
Responsibilities


Achieve demo, call volume and other outreach goals measured at a daily, weekly and monthly cadence while providing an excellent experience for prospective customers.
Proactively seek new business opportunities in the market and contact potential leads through cold calls, emails, video messaging, social selling, and other best-in-class modes of outreach
Maintain detailed documentation and analysis of leads.
Act as a subject matter expert on Adonis and our product offerings.
Research target accounts and create an analysis of the prospect before handing them off to an Account Executive, Sales Director or sales team.
Educate and nurture leads until they are qualified and ready to speak with an Account Executive according to our qualification criteria.
Qualify and engage sales leads, supplying leads with adequate information and providing the sales team with detailed information about the lead.
Build trust and work with Account Executives to create an outbound strategy and drive pipeline.
Follow-up on inbound leads and provide appropriate information to foster lead relationships.


Skills/Experience


Bachelor's degree preferred or equivalent experience
Prior internship experience or one year of work experience, ideally in sales or marketing
Love to prospect – you will act as the engine of our Sales team, warming up leads to be shared with Outside Sales
Ability to operate with a strong sense of urgency and deliver results
Possess strong prioritization skills
Love to meet and exceed goals on a daily, weekly and monthly basis
Naturally and highly curious
Excellent verbal and written communication skills
Team player with an entrepreneurial spirit and the desire to try new ideas in order to achieve greater levels of success
Self-motivated, persistent and goal-oriented attitude and can work effectively as an individual or as part of a team


At Adonis, we adopt an in-person culture. It is expected you will be in the office 5 days per week.
Total Compensation: $80,000 - $90,000