Content Writer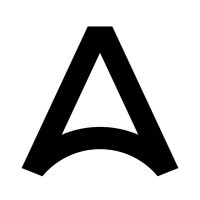 Advantage Club
Marketing & Communications
Gurugram, Haryana, India
Posted on Sunday, January 30, 2022
We are looking for a self-motivated and proficient content writer to join our marketing team. If you aspire to build a career in content marketing, then this can be the perfect opportunity for you. Your work will primarily involve curating, generating, proofreading, and publishing content on various channels in keeping with the latest marketing trends.
 Key responsibilities:
• Produce well-researched content for publication online and in print.
• Organize writing schedules to complete drafts of content or finished projects within deadlines.
• Utilize industry best practices and familiarity with the organization's mission to inspire ideas and content.
• Develop related content for multiple platforms, such as websites, email marketing, product descriptions, videos, and blogs.
• Monitor and analyse the performance of key performance indicators (KPIs) to offer suggestions for improvement.
• Use search engine optimization (SEO) strategies in writing to maximize the online visibility of a website in search results.
• QC content to ensure it is free of grammatical or factual errors and follows all brand editorial guidelines for consistency.
• Research and write long-form content on various relevant topics.
• Research and evaluate competitor marketing with a focus on content.
• Prepare reports on project performance.
• Come up with process improvement initiatives and implement them.
 Skills required:
• Bachelor's degree in English Literature, Communication, Marketing, Journalism or related field.
• Excellent verbal and written communication skills.
• Impeccable grasp of the English language, including idioms and current trends in slang and expressions.
• Ability to work independently with little or no daily supervision.
• Strong interpersonal skills and willingness to communicate with clients, colleagues, and management.
• Ability to work on multiple projects with different objectives simultaneously
• Good time management skills, including prioritizing, scheduling, and adapting as necessary.
• Proficiency with computers, especially writing programs, such as Google Docs and Microsoft Word, Excel, Outlook, and PowerPoint.
• Familiarity with each client's requirements and the company's brand image, products, and services.
Join us and see how we are changing the corporate benefits landscape in India!