Customer Support Executive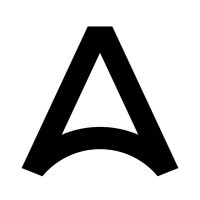 Advantage Club
Customer Service
Gurugram, Haryana, India
Posted on Thursday, June 29, 2023
The Customer care & events executive is responsible for supporting the design and delivery of the product/Event experience for our customers. Working alongside Sales, Marketing and Operations, the Event Executive will help ensure all elements are aligned to create a successful Event. He is required to answer incoming calls from customers for various reasons- take orders, answer inquiries, resolve complaints and provide information.
Key Responsibilities:
· Attracts potential customers by answering product and service questions; suggesting information about other products and services.
· Opens customer accounts by recording account information.
· Maintains customer records by updating account information.
· Resolves product or service problems by clarifying the customer's complaint; determining the cause of the problem; selecting and explaining the best solution to solve the problem; expediting correction or adjustment; following up to ensure resolution.
· Coordination with different brands and corporations for conducting events
Key Skills:
• Should be comfortable for working on Sunday.
• Excellent verbal communication skills.
• Energy, passion, and a real drive to get ahead
• Capable, quick, determined
• Immaculate attention to detail
• Team player
• Working will be 6 days a week.
• Should be a Graduate
About Advantage Club:
Advantage Club is India's largest Corporate Employee Benefits Platform. Founded by alumni of UCLA, Amazon, and Microsoft. Our major verticals are Corporate Perks, Rewards & Recognition, and financial solutions. We are currently partnered with more than 250+ corporates, including Concentrix, RBS, Fidelity, Walmart, Amazon, etc., whose employees are offered exclusive privileges through our 10,000+ brand partners across categories Advantage club is leading the employee benefits market in India which is pegged at $2 billion and growing. Advantage Club has raised $2 million to date from prominent VCs like GrowX, Sprout, and Axilor Venture.
Join us and see how we are changing the corporate benefits landscape in India!