Director of Delivery, Routing and Planning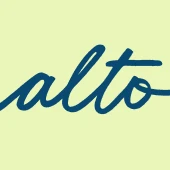 Alto Pharmacy
Remote
Posted on Tuesday, August 1, 2023
Alto is America's leading digital pharmacy, transforming a $500 billion industry. Founded in 2015, Alto's better pharmacy model is centered on the critical role of pharmacists as the final link in a person's health journey. Alto combines expert pharmacist care with purpose-built technology to deliver a more convenient and affordable experience for those who need medication. To date, Alto has fulfilled more than three million prescriptions, expanded to twelve markets, and built a mobile app experience that makes it easier than ever to manage medications and chat with a pharmacist. As Alto continues its rapid growth, it remains customer obsessed, with an industry-leading NPS score of 86.
We are seeking an experienced and dynamic individual to join our team as the Director of Delivery, Routing, and Planning. As the Director, you will play a pivotal role in overseeing and optimizing our delivery operations, routing strategies, and planning processes. You will be responsible for driving efficiency, enhancing customer experience, and ensuring seamless coordination of resources to meet our delivery objectives. This leadership position requires a strong blend of technical expertise, strategic thinking, and exceptional managerial skills to lead a diverse team of professionals.
Key Responsibilities:
Delivery Operations Management:
Develop and implement strategies to optimize the entire delivery process, ensuring timely and cost-effective delivery of products/services to customers.
Oversee daily delivery operations, address challenges, and proactively identify areas for improvement to enhance performance and customer satisfaction.
Collaborate with cross-functional teams (e.g., logistics, warehouse, customer support) to streamline workflows and resolve operational issues.
Routing and Fleet Management:
Lead the design and execution of efficient routing algorithms and systems to maximize delivery efficiency and reduce transportation costs.
Analyze data to identify traffic patterns, bottlenecks, and other factors impacting routing decisions, and propose effective solutions accordingly.
Manage the company's fleet and optimize fleet utilization to meet delivery demands while maintaining vehicle maintenance schedules and compliance with regulations.
Planning and Forecasting:
Develop and implement demand forecasting models to anticipate delivery volume fluctuations, enabling proactive resource planning and capacity management.
Collaborate with sales and marketing teams to align delivery strategies with anticipated business growth and product launches.
Technology and Systems Integration:
Stay updated with the latest technological advancements in delivery management, routing, and planning, and assess their potential to enhance our operations.
Implement and integrate cutting-edge software and tools that improve delivery efficiency, track performance metrics, and enhance real-time visibility.
Team Leadership and Development:
Recruit, mentor, and lead a high-performing team of delivery, routing, and planning professionals.
Provide clear direction, set performance goals, conduct regular performance evaluations, and foster a culture of continuous learning and improvement.
Compliance and Safety:
Ensure compliance with all relevant regulations and safety standards governing delivery operations and fleet management.
Implement measures to minimize accidents, injuries, and environmental impacts related to delivery operations.
Qualifications:
Bachelor's or Master's degree in Engineering, Supply Chain Management, Operations Research, or a related field.
Proven experience (10+ years) in delivery operations, routing, planning, or logistics, with at least 5 years in a leadership role.
Demonstrated success in developing and executing efficient delivery strategies and optimizing routing processes to achieve measurable results.
Proficiency in using data analysis and modeling tools to make data-driven decisions.
Familiarity with delivery management software, route optimization tools, and supply chain systems.
Strong leadership, communication, and interpersonal skills, with the ability to build and motivate high-performing teams.
Excellent problem-solving abilities and a strategic mindset to address complex operational challenges.
Knowledge of relevant industry regulations and safety standards.
A passion for innovation and continuous improvement in delivery operations.
Additional Physical Job Requirements
Read English, comprehend, and follow simple oral and written instructions. The worker is required to have close visual acuity to perform an activity such as: preparing and analyzing data and figures; transcribing; viewing a computer terminal; extensive reading. Assessing the accuracy, neatness and thoroughness of the work assigned.

Communicating with others to exchange information. Expressing or exchanging ideas by means of the spoken word; those activities where detailed or important spoken instructions must be conveyed to other workers accurately, loudly, or quickly.

Perceiving the nature of sounds at normal speaking levels with or without correction, and having the ability to receive detailed information through oral communication, and making fine discriminations in sound.

Frequent repeating motions required to operate a computer that may include the wrists, hands and/or fingers.

Sedentary work: Sitting most of the time, exerting up to 10 pounds of force occasionally and/or a negligible amount of force frequently or constantly to lift, carry, push, pull or otherwise move objects, including the human body. Walking & standing are required occasionally.
---
Salary and Benefits
Salary Range: $131,250 - $175,000
Commission Eligible: No
Equity Eligible: Yes
Travel: Yes. 35% of the time. Preferred in-office location: Plano, TX.
Benefits: Full-time: Medical, Dental, Vision, 401(k), Group Life, AD&D, Employer paid STD/LTD, generous PTO and parental leave.
---
#LI-Remote
Alto Pharmacy is an Equal Opportunity Employer and all qualified applicants will receive consideration for employment without regard to race, color, religion, gender, sexual orientation, national origin, genetic information, age, disability, veteran status, or any other legally protected basis.
Pursuant to the San Francisco Fair Chance Ordinance, we will consider for employment qualified applicants with arrest and conviction records. We are an E-Verify company.