Pharmacy Technician Part time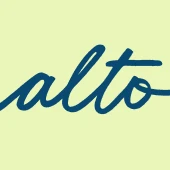 Alto Pharmacy
Las Vegas, NV, USA
Posted on Thursday, November 9, 2023
Alto Pharmacy is a full-service, digitally-powered pharmacy that makes it simple to live your healthiest life by providing an easier, more supportive and more affordable pharmacy experience. We're redefining what a pharmacy can do, with fast and reliable prescription delivery, tools like treatment reminders and medication bundling, direct access to care specialists, and support with insurance and cost savings. By focusing on the person behind the prescription, our model boosts adherence, improves health outcomes, and keeps our customers returning month after month. Learn more at www.alto.com.
About the Team
Alto is seeking a licensed Pharmacy Technician to provide an outstanding patient experience from on-boarding through delivery at our Dallas pharmacy. We want an individual who is passionate about improving patient health outcomes by changing the traditional pharmacy model for the better, and making access to medications simple and seamless through quality service. We are looking for a team player who is analytical, detail-oriented, adept at prioritizing, reliable, and has exceptional communication skills.
Accelerate your Career as You:
Perform quality control and prescription order consolidation in preparation for delivery; checking the complete details of the order, to ensure patients are receiving the correct medications
Work with our fantastic team of in-house couriers and route them effectively to deliver to our patients on time
Engage and communicate cross-functionally with other teams to improve our internal systems
Pay close attention to detail as you fill, label, and package prescriptions to ensure the right package, gets to the right place, at the right time
Accurately prepare and fill orders for patients in a timely manner and with precise detail
Assist with inventory management duties such as placing orders with vendors and confirming receipt, removing outdated drugs, and ensuring medication availability by maintaining/stocking automated dispensing machines
Apply your knowledge of the pharmacy industry in a company that's revolutionizing the pharmacy experience
You will have the opportunity to collaborate and cross train with different departments across the company to accommodate business needs
A Bit About You:
Minimum Qualifications:
A current CPhT pharmacy technician license or a pharmacy technician in training license (must complete hours to get pharmacy technician license within 1 year of starting with Alto)
On occasion will need to deliver prescriptions to patients within defined delivery zones
Open availability during operating business hours, to include evenings and weekends (flexibility to business needs/hours)
Thrive in a dynamic, fast-paced environment
Ability to multitask across multiple platforms
Know how to prioritize in a constantly changing environment
Communicates clearly and effectively
Compliance with all BoP regulations and other federal/ state/ local agencies
Preferred Qualifications:
6+ months of working in a pharmacy
Retail or Long Term Care experience preferred
Additional Physical Job Requirements:
Exposed to a normal office environment.
Lift, carry, reach, and /or push/pull various items (bags, boxes, carts, etc.) while using proper technique up to 35 lbs.
Standing and walking a majority of work days (8-10 hours), bending frequently, sitting occasionally depending on the needs of the pharmacy operation.
Operate all equipment necessary to do the job.
Read English, comprehend, and follow simple oral and written instructions.
See details of objects that are less than a few feet away including differences between colors, shades, and brightness.
Required to have close visual acuity to perform an activity such as: transcribing; viewing a computer terminal; extensive reading. Assessing the accuracy, neatness and thoroughness of the work assigned.
Use one or two hands and/ or fingers to grasp, move, or assemble objects.
Repeat the same movements.
Alto Pharmacy is an Equal Opportunity Employer and all qualified applicants will receive consideration for employment without regard to race, color, religion, gender, sexual orientation, national origin, genetic information, age, disability, veteran status, or any other legally protected basis.
Pursuant to the San Francisco Fair Chance Ordinance, we will consider for employment qualified applicants with arrest and conviction records. We are an E-Verify company.
To learn about Alto's privacy practices including compliance with applicable privacy laws, please click here