Sr Staff/Principal Electrical Engineer (Avionics)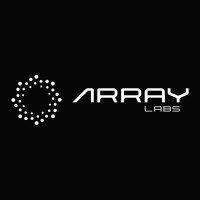 Array Labs
Other Engineering
Palo Alto, CA, USA
Posted on Wednesday, September 27, 2023
Array Labs is building a distributed radar imaging constellation to power the first accurate, real-time 3D model of the world.
The Array Labs Spacecraft Bus Team oversees the design, analysis, fabrication, and integration of mechanical and electrical systems aboard Array Labs satellites, ensuring their robustness and performance. We are looking for a collaborative Electrical Engineer eager to drive the future of distributed satellite systems who has a specialization in avionics and spacecraft electrical systems. You will be expected to troubleshoot electronic assemblies, define new processes, design circuits/fixtures/tools, and identify opportunities for improvement in both products and processes.
Creating these spacecraft systems requires a deep technical understanding of spacecraft avionics and electrical systems and a thorough comprehension of simulation techniques. You will be responsible for ensuring the integrity and performance of these mission-critical systems.
Responsibilities:
Develop and validate avionics and electrical models for spacecraft systems in coordination with other members of Array Labs' Spacecraft Bus team
Own requirements capture, component selection, schematic capture, and PCB layout to rapidly prototype various avionics modules.
Evaluate third-party avionics modules and components via custom or COTS evaluation boards.
Design custom electronic systems from scratch, and conduct simulations to validate your designs
Develop, fabricate, and test the avionics system on flight hardware at the subsystem and fully integrated level
Design and integrate flight software into embedded platforms
Collaborate with Array Labs' Formation Flight Team to optimize system performance and reliability
Troubleshoot and resolve avionics and electrical-related issues in a timely and effective manner
Basic Qualifications:
Bachelor's degree in Electrical Engineering, or a related field.
11+ years of experience as an Electrical Engineer in avionics, safety-critical robotics, automotive or related industry
Proficiency in utilizing relevant software tools for avionics and electrical modeling (ECAD tools for PCB Design).
Excellent teamwork and communication skills
Learns new concepts rapidly, completely, and in a self-directed manner
High levels of self-motivation and personal accountability
Ability to work in a fast-paced environment under significant time constraints
Preferred Skills and Experience:
Master's degree in Electrical Engineering or a related field.
6+ years of experience in the design, integration, and test of complex avionics and flight-control systems.
Technical knowledge of avionics and electrical modeling techniques and methodologies.
Experience designing spacecraft avionics and electrical subsystems.
Experience in using advanced avionics and electrical modeling software (e.g., Altium, Circuit Maker).
Previous experience working with spacecraft electrical systems
ITAR Requirements:
To conform to U.S. Government space technology export regulations, including the International Traffic in Arms Regulations (ITAR) you must be a U.S. citizen, lawful permanent resident of the U.S., protected individual as defined by 8 U.S.C. 1324b(a)(3), or eligible to obtain the required authorizations from the U.S. Department of State.
Equal Opportunity Employer
Array Labs is an Equal Opportunity Employer. Employment decisions are made on the basis of merit, competence, and job qualifications and will not be influenced in any manner by gender, color, race, ethnicity, national origin, sexual orientation, religion, age, gender identity, veteran status, disability status, marital status, mental or physical disability or any other legally protected status.
Interview Process
We will conduct three interviews via Zoom; the typical process takes around 2-4 weeks to complete from start to finish.
Hiring and Compensation Strategy
Our hiring and compensation strategy is simple:
1) find uncommonly good people
2) pay them uncommonly well
You can anticipate competitive pay, with high flexibility between salary and equity-based compensation.
Why you should join Array Labs
Array Labs is launching a constellation of satellites to create the first high-resolution, real-time, three-dimensional model of Earth. Our next-generation satellite technology will offer image quality 60x greater than traditional techniques, profoundly expanding humanity's ability to understand and respond to events on a global scale.
In forging an affordable, accessible, accurate representation of Earth, our work has the potential to transform the face of dozens of fields, including autonomy, telecommunications, disaster relief, gaming, climate science, defense and construction.