Sr Staff/Principal Power Amplifier (PA) Design Engineer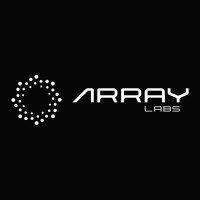 Array Labs
Design
Palo Alto, CA, USA
Posted on Wednesday, September 27, 2023
Array Labs is building a distributed radar imaging constellation to power the first accurate, real-time 3D model of the world.
The Hardware Engineering team at Array Labs is responsible for the analysis and design of our satellite and ground-station hardware platforms. These platforms tend to be a heterogeneous mix of various subsystems like compute, memory, peripherals with high-speed interfaces, RF, sensing, power management, navigation, and controls. The focus areas of the Hardware Engineering Team can be split into Aerospace/Avionics, Electrical/Electronics (EE), and Communications/Radar engineering. As a Power Amplifier (PA) Design Engineer in the Communications/Radar team, you will own the design of the RF PAs
that will power the radar and communication links onboard our satellites, from concept to deployment. RF PAs are a critical component that is required to enable our distributed MIMO SAR approach to 3D earth observation.
In this critical role, you will be collaborating with our antenna, RF, communications, and radar engineers to ensure the delivery of reliable, high-yield, state-of-the-art PA designs that satisfy the stringent requirements necessary to support Array Lab's mission objectives.
Responsibilities:
Translating high-level requirements into design specifications and evaluating design trade-offs
Design and simulate high-performance PA circuits, and optimize PA performance for efficiency, linearity, and reliability
Work with vendors and partners to select components for cost-optimized designs
Create schematics and work closely with PCB designers to ensure proper layout and signal integrity
Develop and build prototypes of amplifier circuits for testing and evaluation
Prepare comprehensive test plans and conduct thorough testing, measurement, and characterization of amplifier prototypes to validate performance and make necessary adjustments
Identify and resolve issues related to amplifier functionality and performance
Collaborate with cross-functional teams, including antenna, RF, digital communication, and radar engineers, to ensure PA designs meet system-level requirements
Work with contract manufacturers for mass production, testing, calibration, and integration of PAs into our satellites
Basic Qualifications:
Master's degree in electrical engineering with a focus on RF/microwave circuits, semiconductor device physics, or a related field
9+ years of proven experience in power amplifier (PA) design in GaN and GaAs based technologies for high-power high-volume products
Solid understanding of PA topologies and design trade-offs
Solid background in electromagnetic theory and RF fundamentals such as s-parameters, transmission lines, broadband impedance matching, etc.
Hands-on experience with RF test equipment such as network analyzers, modulated signal sources/analyzers, source/load-pull measurements, probe station measurements, etc.
Excellent teamwork and communication skills
Learns new concepts rapidly, completely, and in a self-directed manner
High level of self-motivation and personal accountability
Ability to work in a fast-paced environment under significant time constraints
Experience with programming tools such as MATLAB and/or Python
Preferred Skills and Experience:
Ph.D in electrical engineering with a focus on RF/microwave circuits, semiconductor device physics, or a related field
Strong understanding of GaN and GaAs device physics.
Experience with linear and nonlinear analysis and simulation in ADS, Microwave Office, or Cadence (Spectre) circuit simulators
Proficiency in 3D EM simulation using HFSS and/or Analyst
Experience designing other FEM components such as LNAs, switches, phase shifters, attenuators, couplers, etc. in various technologies (SiGe, SOI, CMOS, etc.)
Experience designing transmit/receive front-end modules (FEMs) integrating multiple components such as PAs, LNAs, switches, phase shifters, attenuators, and couplers
Experience with various packaging types such as QFN, LGA, FCBGA, and laminates, and their impact on PA and FEM performance
Experience with EMC requirements and EMI mitigation techniques relevant to PA and FEM design
Experience with schematic capture and RF/high-speed board design/layout using CAD tools such as Altium Designer, Allegro, ORCAD, etc.
Experience with thermal analysis and simulation
Hands-on RF tuning skills at the bench to optimize PA and FEM performance
Knowledge of antenna design is a plus
ITAR Requirements:
To conform to U.S. Government space technology export regulations, including the International Traffic in Arms Regulations (ITAR) you must be a U.S. citizen, lawful permanent resident of the U.S., protected individual as defined by 8 U.S.C. 1324b(a)(3), or eligible to obtain the required authorizations from the U.S. Department of State.
Equal Opportunity Employer
Array Labs is an Equal Opportunity Employer. Employment decisions are made on the basis of merit, competence, and job qualifications and will not be influenced in any manner by gender, color, race, ethnicity, national origin, sexual orientation, religion, age, gender identity, veteran status, disability status, marital status, mental or physical disability or any other legally protected status.
Interview Process
We will conduct three interviews via Zoom; the typical process takes around 2-4 weeks to complete from start to finish.
Hiring and Compensation Strategy
Our hiring and compensation strategy is simple:
1) find uncommonly good people
2) pay them uncommonly well
You can anticipate competitive pay, with high flexibility between salary and equity-based compensation.
Why you should join Array Labs
Array Labs is launching a constellation of satellites to create the first high-resolution, real-time, three-dimensional model of Earth. Our next-generation satellite technology will offer image quality 60x greater than traditional techniques, profoundly expanding humanity's ability to understand and respond to events on a global scale.
In forging an affordable, accessible, accurate representation of Earth, our work has the potential to transform the face of dozens of fields, including autonomy, telecommunications, disaster relief, gaming, climate science, defense and construction.