Electrical Engineer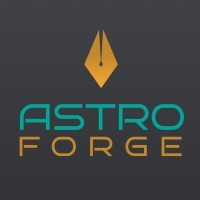 AstroForge
Other Engineering
Huntington Beach, CA, USA
Posted on Monday, May 30, 2022
Description
At AstroForge, our mission is to expand humanity's capabilities to utilize the untapped resources in space. As an Electrical Hardware Development Engineer, you will collaborate across engineering disciplines to create electrical hardware solutions from design to production in support of creating the first successful asteroid mining vehicle. The ideal candidate excels at working in a multidisciplinary, fast-paced environment.
Responsibilities
Electrical architecture and design, product requirements, component selection, analysis, schematic capture, and documentation
Flight production, development prototyping, vendor selection, and manufacturing
Circuit and full product bring-up, debugging, troubleshooting, and confidence, acceptance and qualification testing
Delivering flight and engineering hardware on time and active project management through schedule maintenance and status reports
Integration, full vehicle integrated testing, on-orbit operations support, and data review
Multidisciplinary coordination with software, firmware, mechanical, PCB layout, environments, integration, harnessing, test, manufacturing, and production teams to deliver fully functional product
System engineering efforts to ensure design meets all intents and does not adversely impact other groups or designs
Drive improvements in reliability and capabilities while minimizing cost and schedule
Basic Qualifications
Bachelor's degree in electrical engineering, computer engineering, or physics *
2+ years of professional experience designing and delivering electrical hardware *
* If you feel you can be successful at this position but don't meet the minimum qualifications, we strongly encourage you to apply.
Preferred Skills and Experience
Experience designing electrical hardware from concept through production; strong emphasis on full life cycle development of new hardware products, not small incremental updates to legacy hardware
Strong grasp of designing and implementing mixed-signal circuit boards from concept through production using processors, FPGAs, I2C, SPI, operational amplifiers, analog to digital and digital to analog converters, and power supply components
Experience with hands on testing, troubleshooting and debugging electronics
Strong understanding of computers and programming languages (Python, C/C++, Rust, Golang)
Demonstrated ability to work in a highly cross-functional role
Ability to work in an autonomously driven and demanding startup atmosphere
Excellent written and verbal communication skills
Additional Requirements
Extended hours, day or night shift, and weekend work may be required to support critical project and mission milestones
ITAR Requirements

To conform to U.S. Government space technology export regulations, applicant must be a U.S. citizen, lawful permanent resident of the U.S.,protected individual as defined by ITAR (22 CFR §120.15) or eligible to obtain the required authorizations from the U.S. Department of State.

We are an equal opportunity employer and value diversity at our company. We do not discriminate on the basis of race, religion, color, national origin, gender, sexual orientation, age, marital status, veteran status, or disability status.