Growth Marketing Manager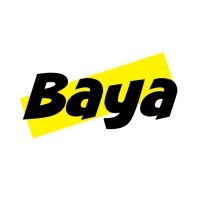 Baya
Marketing & Communications, Sales & Business Development
India
Posted on Wednesday, August 9, 2023
Description
This is an opportunity to join an early-state, hyper-growth startup. The role provides exposure to develop and execute strategies to enhance brand awareness, derive customer acquisition, and promote rapid adoption of our product and to create and implement effective marketing campaigns across multiple channels.

Responsibilities:
Develop and execute comprehensive marketing and brand strategies to increase brand awareness, social media presence, and customer adoption.
Create and mange marketing campaigns, including content marketing, social media marketing, email marketing, and digital advertising, to drive customer acquisition and engagement.
Monitor and analyze campaign performance, KPIs, and ROI, providing actionable insights and recommendations for optimization.
Experience:
Bachelor's or Master's Degree in Business, Marketing or any similar discipline
Proven experience as a Marketing/Brand Strategist, with a successful track record in driving brand awareness, customer acquisition and adoption
In-depth knowledge of marketing principles, brand strategy, digital marketing, social media platforms, and marketing analytics
Previous experience with B2C and/or SaaS products is preferred
Good copywriting skills to develop engaging marketing materials
Creative thinking and problem-solving skills to develop innovative marketing
Apply via E-mail
Please email your resume with other relevant documents to careers@baya.biz