Bimaplan - Assistant Manager - Strategic Operations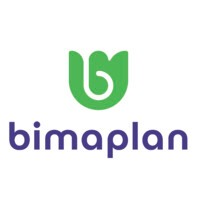 Bimaplan
Operations
Bengaluru, Karnataka, India · Bengaluru, Karnataka, India · Karnataka, India
Posted on Tuesday, September 26, 2023
What We Are Looking For
Bimaplan is seeking an enthusiastic, hands-on diligent individual who takes pride in ensuring operational excellence. He/she will be the point of contact (POC) for customers and insurance companies. You will be responsible for effectively supervising and handling end-to-end policy servicing request with strict adherence of regulatory guidelines. This is an incredible opportunity to make a meaningful impact on the lives of millions of underserved Create, maintain and improve SOPs for all operational processes related to policy issuance, product launches, claims etc
Work with all internal and external stakeholders including technology, marketing and sales team to update launch trackers and remove bottlenecks
Manage day-to-day handling of policy issuance from gathering client information to sharing the issued policy.
Manage the day-to-day handling of claims from initial intimation stage till decision and corresponding communications.
Ensure all documents (client KYC /proposal form /issued policies/ other relevant documents) are maintained systematically.
Effectively responds to client requirements at a short notice by realigning priorities.
Establishes systems and processes to deliver service level agreements (SLA) and KPIs on a day-to-day basis.
Create summaries to update the progress to COO on a weekly 2+ yrs. of experience in handling operations & process improvement.
Advanced skills in Excel & PowerPoint is a must.
Excellent communication skills and proficiency in business email writing is a must.
Project management experience will be a plus.
Start-up or consulting experience will be a plus.
Prior experience in insurance/BFSI domain will a Be a part of a well-funded, high growth insurtech start-up.
Opportunity to achieve exponential career growth.
Competitive market salary.
Opportunity to work with senior stake holders.
Health insurance with premium coverage.
Flexible and fun work environment.
(ref:iimjobs.com)