Designer Intern (Gn)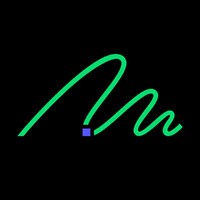 Destinus
Design
Munich, Germany
Posted on Sunday, November 12, 2023
Are you passionate about aerospace technology? Do you like working in a multicultural and creative environment? Then
Destinus
is the right place for you!
We are an aerospace technology company with the vision of a world where distance does not exist. We are designing and building a fleet of near-space hypersonic vehicles and the associated infrastructures to support the world's fastest transportation network. Our hypersonic aircraft define a new class of fast.
We are looking for a talented and motivated UX/UI Designer Intern who has a passion for creating innovative designs. This role will play a crucial part in the development of our product, collaborating with cross-functional teams to ensure the delivery of an intuitive and visually appealing product.
Tasks


Design of user interfaces ensuring optimal user experience.
Collaborate with product managers, developers, and other stakeholders to translate concepts into wireframes, mockups, and prototypes.
Conduct user research and usability testing to gather insights and validate design decisions
Keep up-to-date with the latest design trends, technologies, and methodologies
Ensure all designs adhere to the company's brand guidelines and quality standards
Design and develop innovative concepts and solutions for hypersonic vehicles
Collaborate with engineers and scientists to create detailed design specifications
Participate in design reviews and provide feedback to improve the overall design process


Requirements


Bachelor's degree in Industrial Design, Graphic Design, or related field
Experience in Design
Proficiency in design software such as Adobe Creative Suite/ Photoshop/Ilustrator
Strong understanding of aerodynamics and aircraft design principles
Ability to work collaboratively in cross-functional teams


Benefits


Lineal organization and flexible working hours
Company events and free lunch with the team once a week
Competitive salary
Health benefits
Diversity: We value diversity in our company and our teams. We do not discriminate based on age, race, religion, colour, country of origin, gender, sexual orientation, or disability status.


Join Destinus, an aerospace technology company revolutionizing transportation. Be part of the team designing and building near-space hypersonic vehicles. Apply now!