Fuze Design Engineer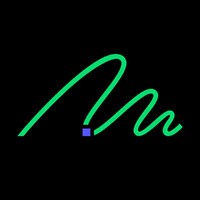 Destinus
Design
Madrid, Spain
Posted on Tuesday, November 14, 2023
We are seeking a skilled and motivated fuze design Engineer to join our dynamic team. As a crucial member of our engineering department, you will be responsible for designing, developing, integrating and testing cutting-edge fuzing systems for military applications. Your innovative ideas and technical expertise will be essential in ensuring the safe, reliable and effective functioning of explosives devices in various defense applications.
Tasks


Design, develop, analyze and test fuzing components considering safety, efficacy, performance and reliability factors.
Conduct feasibility studies to determine the suitability of proposed fuzing solutions for specific military applications.
Perform simulations and modelling to assess the behavior of fuzing systems under different conditions.
Review or create engineering plans, specifications and prototypes for products under design and development.
Work on the integration of fuzing systems with the overall weapon or munition system.
Perform rigorous testing and evaluation of prototypes to validate designs and ensure compliance with operational performances and reliability standards.
Analyze and interpret test data, identifying areas for optimization and improvement of boosters and rocket engines.
Collaborate closely with cross-functional teams, including payload, manufacturing and systems engineers, to ensure seamless integration and functionality of fuze components.
Participate in design reviews, technical discussions, and provide expertise in the evaluation of potential design modifications or enhancements.
Stay up-to-date with industry trends, regulatory requirements, and advancements in military technology, applying this knowledge to the development of new systems.



Requirements


Qualifications:
Bachelor's or master's degree in aerospace engineering, mechanical engineering, chemical engineering a related field. Advanced degree preferred.
Proven experience (4-8 years) in the design and development of pyrotechnics, boosters or safety and arming devices, with strong understanding of electronics, microcontrollers, sensors, detonators and safety protocols.
Proficiency in engineering design and simulation software tools (such as CAD, MATLAB, ANSYS or SolidWorks tools) used in fuzing components development.
Knowledge of safety standards, environmental regulatory compliance, and ethical considerations associated with military technology development.



Skills:
Good problem-solving skills and the ability to work creatively in a fast-paced and complex engineering environment.
Strong communication and presentation skills to comprehensively divulge technical information to both technical and non-technical stakeholders.
Cross functional working ability to effectively collaborate with internal and external teams.



Miscellaneous
English will be your working language. Other languages will be highly valuated.
Madrid area will be your work location.
Security clearance may be required depending on the nature of the projects.



Join our dynamic team and contribute to the advancement of cutting-edge military technology that ensures national security and defense readiness. Your innovative ideas and engineering expertise will play a critical role in shaping the future of military systems. Apply now to be a part of this exciting journey.