Drone Technician (Gn)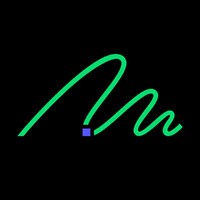 Destinus
Munich, Germany
Posted on Monday, November 20, 2023
Are you passionate about aerospace technology? Do you like working in a multicultural and creative environment? Then
Destinus
is the right place for you!
We are an aerospace technology company with the vision of a world where distance does not exist. We are designing and building a fleet of near-space hypersonic vehicles and the associated infrastructures to support the world's fastest transportation network. Our hypersonic aircraft define a new class of fast.
We are looking for a
UAV Technician / Drone Technician.
The main part of the work being is responsible for assembling and testing unmanned aerial vehicles (UAVs).
Tasks


assembling the drone's frame and body
installing and configuring electronic components
performing quality control checks to ensure the drone is functioning properly -performing
routine maintenance on the drone, such as replacing parts or fluids, and troubleshooting any issues that arise during testing
Support also designing and developing unmanned aerial vehicles (UAVs), also known as drones
This includes tasks such as creating technical drawings and specifications, selecting and sourcing components, and testing and evaluating prototypes
Support and advice in the standing up of the production facility


In addition:
Documentation of assembly
Quality check of incoming parts
Quality check of assemblies
Rework & documentation of parts (if not suitable)
Manufacturing parts for prototypes
Feedback to the design team
Support of the design team
Ordering standard
Support warehouse management and supplychain
Documentation of tests


Requirements


Drone technician experience or logistic technician experience.
Willing to do a trial day
We only offer fixed contract
Location is Munich
Valid working Visa is required


Benefits


Lineal organization and flexible working hours
Company events and free lunch with the team once a week
Competitive salary
Health benefits
Diversity: We value diversity in our company and our teams. We do not discriminate based on age, race, religion, colour, country of origin, gender, sexual orientation, or disability status.
We Offer a Part-time or fulltime job