Senior Site Reliability Engineer (SRE)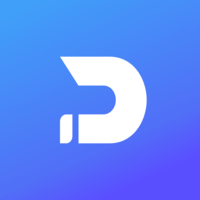 Doppler
Software Engineering
Remote
Posted on Thursday, April 28, 2022
WHY NOW
2022 was an amazing year for Doppler. So far we have helped over 22,500 startups and enterprises manage their secrets at scale, more than tripled our team size, 14x our revenue, and raised a round from CRV, Google Ventures and Sequoia. We just raised our
$20M Series A
and are getting far more ambitious by setting even higher product, growth, sales, and headcount goals.
ABOUT DOPPLER
Doppler's mission is to make it easy and secure for developers of every experience level and teams of any size to manage their app configuration and secrets. But hasn't this been done?
Our team is entrepreneurial, with a bias for action. We never back down from a spirited debate and believe we are all responsible for exploring the hard questions. We value self-awareness and meaningful impact. We are open to unconventional approaches and have learned not to judge a book by its cover. Your time is your most valuable resource, so you set your hours. We use Slack to communicate and default to zero meetings. We aim to document everything. We also recommend you invest your time in
10% compounding time
.
THE ROLE
As a Senior Site Reliability Engineer, you'll help Doppler's infrastructure grow and evolve alongside our product and team. You'll have the space and support to define a vision around how we get there. We're looking for someone who's passionate about owning how we deliver and run software securely, efficiently, and consistently.
Salary: $200,000 - $220,000 USD
Who We Are
Doppler is a SecretOps platform that enables developers and security teams to keep their secrets secure and in sync wherever they run their code.
About the Team
Doppler Engineering is a team comprised of Full-Stack/Product, Data, Growth, and soon-to-be Infrastructure, Engineers. We're a security-first team that genuinely cares about the quality of what we build. We collaborate with as little ego as humanly possible and are constantly trying to improve how we work and deliver software.
What you'll do
Design, manage, improve, and harden Doppler's infrastructure.
Work on scaling, automation, and reliability of infrastructure services as we grow.
Collaborate with engineers throughout the team on project that involve infrastructure needs.
Expanding our infrastructure-as-code approach to mission critical systems.
Approach everything you do from a security-first perspective.
Creating and expanding documentation
What you bring to the table
Minimum 5+ years of experience in a Senior Infrastructure/SRE role
Experience building, maintaining, and growing infrastructure using Kubernetes, an infrastructure-as-code tool (Terraform [preferred], Ansible, Pulumi, etc), and a major cloud provider (GCP [preferred], AWS, or Azure)
Experience with systems engineering, Linux OS, etc.
Experience with Ops culture and monitoring, metrics, and dashboards.
Has no problem saying "I don't know".
Preferred Experience
Knowledge and passion for security-first engineering.
Experience with distributed systems.
Passion for technically leading and mentoring others.
Example Projects
Setup egress filtering for APIs, Workers, and other services.
Create an Intrusion Detection plan and deploy an SIEM.
Manage Doppler databases – upgrade, backup, and monitor Postgresql, etc.
BENEFITS
- Equity at an early-stage fast-growing startup
- Premium health insurance (medical, dental, vision)
- Guilt Free Unlimited PTO - 3-week minimum strongly encouraged!
- Free lunch every day
- Upward Mobility
- Commuter & Ride Share
- Relocation bonus
- Learning and Development Stipend
- Wealth Advisor
- 401k
- Pregnancy & Family Leave
- Fertility Treatments
- Equal Compensation (regardless of gender or race)
CLOSING
We've built a great product our customers love. Our churn is low, and active usage continues to rise. We just need to amplify our reach to educate the market that secrets management can be fast, secure, and affordable for teams and organizations of any size. And most importantly, we need to continue encouraging Developers to stop adhering to archaic insecure standards such as manually managing .env file formats.
Are you passionate about developer-focused products and ready to join an amazing team? Then we want to hear from you!
A final note - we highly encourage you to apply for this role, even if you don't feel entirely qualified, or entirely sure. You never know!