Partnerships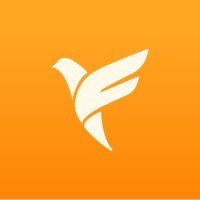 FamPay
Software Engineering, Sales & Business Development
Bengaluru, Karnataka, India
Posted on Thursday, March 9, 2023
About FamPay
FamPay is building India's first neo-bank exclusively teens. FamPay helps teens make their own online and offline payments through UPI, FamPay App and FamCard. Our aim is to make banking cool for teens and to help them learn the value of money, savings and spending wisely. We are on a mission to raise a new, financially aware generation, and drive 250 Million+ Indian teenagers to kickstart their financial journey super early in their life.
Founded in 2019 by IIT Roorkee alumni, FamPay is backed by some of the most respected investors around the world like Elevation Capital, Y-Combinator, Sequoia Capital India, Venture Highway, Global Founder's Capital and the likes of Kunal Shah, Amrish Rao as angels.
About this role
We just don't collaborate, we partner with brands!
As a member of the Partnerships Team, you'll be responsible for helping FamPay define success by building a strategy across all of FamPay's products and initiatives to synergize with various stakeholders that can align with our vision. Additionally, you will also be following through to ensure it happens.
You will leverage FamPay's external side and agency relationships, consultative approach, and should have a deep understanding of our assets — product as well as our target users — to act as a strategic partner in the industry. Interested in becoming the face of the company? Apply now!