Customer Success Consultant - Escalation Specialist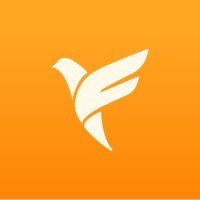 FamPay
Customer Service, Sales & Business Development
Bengaluru, Karnataka, India
Posted on Wednesday, April 5, 2023
About FamPay
FamPay is building India's first neo-bank exclusively teens. FamPay helps teens make their own online and offline payments through UPI, FamPay App and FamCard. Our aim is to make banking cool for teens and to help them learn the value of money, savings and spending wisely. We are on a mission to raise a new, financially aware generation, and drive 250 Million+ Indian teenagers to kickstart their financial journey super early in their life.
Founded in 2019 by IIT Roorkee alumni, FamPay is backed by some of the most respected investors around the world like Elevation Capital, Y-Combinator, Sequoia Capital India, Venture Highway, Global Founder's Capital and the likes of Kunal Shah, Amrish Rao as angels.
About this role
When the entire company takes Customer Support seriously, a department specialized for it needs to be top-notch. You will be the direct point of contact between us and our esteemed young customers. You will ensure that you represent our values, mission and brand image accurately. The Customer Support team at FamPay, like in any other B2C tech startup, can make or break us.
In addition to resolving issues and closing tickets, you will be expected to deliver a consistent and stunning customer experience. You will work closely with your mentor to understand what queries may arise and ensure customer loyalty is achieved.
If you are a patient listener, attentive to details, use persuasive and negotiation skills to communicate, we would love to connect with you!
On the Job
Manage incoming calls, chat and emails from customers in a timely manner
Identify & assess customers' needs, clarify information and provide solutions and alternatives wherever applicable
Manage and resolve customer complaints, escalate to Customer Support Head when necessary
Build sustainable relationships and trust with customers through an open communication
Provide accurate & complete information to improve customer satisfaction leading to noticeable results
Maintain records of every interaction and forward to concerned team member whenever necessary
Respond to and completely owns customer escalations
Work closely with Internal & external stakeholders to triage problems, assign relevant owners and teams and follow through on the resolutions to ensure they are delivered in a timely manner.
Requirements
Proven experience in a customer support role
Minimum 1 year of experience working in customer service industry
Have experience in both voice and non-voice processes (email, SMS, chat)
Track record of over-achieving performance
Strong listening, written and verbal communication skills
Customer focus and adaptability to different personality types
Ability to multi-task, set priorities and manage time effectively
Must be fluent in English & Hindi
You have worked in a B2C tech startup
Brownie points if you are open to working in night shifts and/or rotational day shifts
Why should you join us?
Every once in a while, a product comes to life that makes people think, why was this not done earlier? The users love it, the investors dream about the great returns and the team feels the joy and pride every day. We have strong indicators for users & investors, and we are building a team that will have stories to tell all their life.
We believe that a great product is built by a high-quality team that finds purpose and joy in their work, and we also go beyond it to put heavy emphasis on having fun at work as well.
Perks
1. Competitive Salary
2. Medical Insurance suiting your needs
3. Access to Mental health professionals
4. Top gadgets to achieve skill level - Bruce Wayne
5. Flexible work schedule so you never miss brunch, lunch, or dinner plans
6. Friendly leaves policy that'll make your friends jealous
Know more about us!
First Payments App Exclusively for Teens in India
Before FamPay, the only experience teens could have with money was asking their parents for more. By allowing them to make and receive payments, track their transactions, build a savings streak, and earn exciting rewards, we are enabling them to finally start gaining financial autonomy.
India's First Numberless Card
Sleek, black, and numberless, our FamCard is aesthetically on point and makes carrying your card around super secure.
India's First Visa Card for Teens
The
most personalized card ever
with doodles on it! Making your own payments wherever you go is not only more convenient than ever but also in vogue💁‍♀️
Trusted by Marquee Investors
We are backed by internationally acclaimed investors including Elevation Capital, Y-Combinator, Sequoia Capital India, Venture Highway, Global Founder's Capital, and the likes of Kunal Shah, and Amrish Rao as angels.
LinkedIn Top Startups
We were one of LinkedIn's Top 25 Startups for 2021. Valuing talent over degree and creating a people-first culture has its perks ;)