Forward Deployed Engineer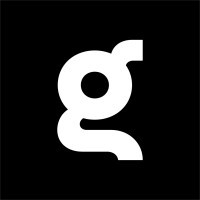 Gecko Robotics
Software Engineering
New York, NY, USA
Posted on Thursday, November 10, 2022
What We Do
Gecko Robotics is helping the world's most important organizations ensure the availability, reliability, and sustainability of critical infrastructure. Gecko's complete and connected solutions combine wall-climbing robots, industry-leading sensors, and an AI-powered data platform to provide customers with a unique window into the current and future health of their physical assets. This enables real-time decision making to increase the efficiency and safety of operations, promote mission readiness, and protect the environment and civilization from the effects of infrastructure failure.
Role at a Glance
Forward Deployed Engineers build our business within the context of a single customer at a time. They seek out valuable problems that hold our customers back. The problems we work on are multi-domain, affecting cashflow, production, safety, and the environment. A Forward Deployed Engineer doesn't stop at finding problems, but goes on to create solutions and prove their value, owning the process from start to finish. Forward Deployed Engineers, by solving a specific version of the problem for a specific customer, also help to navigate Gecko's platforms - Gecko's tools that scale across customers.
What you will do
Solve Real Problems: We search for the highest impact problems we can find, we spend a lot of time with our customers to understand their true nature, we come up with new ways, and we don't quit until we've reached impact.

Growth: The problems we work on are hard. No one has yet solved them. We are constantly learning and trying - and that includes learning about ourselves. We are a group who loves to grow - even if it requires hard work to do so.
Technologies We Use
Python, Javascript, C++

Google Cloud, Amazon Web Services
About You
Bachelor's degree in fields such as Computer Science, Mathematics, Software Engineering, Physics or relevant experience.

Familiarity with data structures, storage systems, cloud infrastructure, front-end frameworks, and other technical tools.

Understanding of how technical decisions impact the user of what you're building.

Proficiency with programming languages such as Java, C++, Python, JavaScript, or similar languages.

Ability to work effectively in teams of technical and non-technical individuals.

Skill and comfort working in a rapidly changing environment with dynamic objectives and iteration with users.

Demonstrated ability to continuously learn, work independently, and make decisions with minimal supervision. Willingness and interest to travel as needed.
NYC Pay Transparency Disclosure:
Salary Range: $120,000.00 to $265,000.00 annually plus equity and perks.
This salary range is based on the current available market data, and represents the expected salary range for this role. Gecko Robotics has minimal hierarchy and few titles, but has broad ranges of experience represented within roles. Should you have compensation expectations that exceed these bands, we'd love to hear from you and would welcome you to reach out to further discuss
Who We Are
At Gecko, our people are our greatest investment. In addition to competitive compensation packages, we offer company equity, 401(k) matching, gender-neutral parental leave, full medical, dental, and vision insurance, mental health and wellness support, ongoing professional development, family planning assistance, and flexible paid time off.
We believe that we do our best work when we're together in person, and we're committed to creating a culture of collaboration, innovation, and partnership. We ask our employees to be in the office 3 to 5 days per week, depending on the location and role. Our in-office benefits vary by location, but include catered lunch or lunch stipends, fully stocked kitchens, frequent employee events, and more.
Gecko is committed to creating a culture of inclusion and belonging, and we are proud to be an equal opportunity employer. We believe it is our collective responsibility to uphold these values and encourage candidates from all backgrounds to join us in our mission to protect today's infrastructure and give form to tomorrow's. All qualified applicants will be treated with respect and receive equal consideration for employment without regard to race, color, creed, religion, sex, gender identity, sexual orientation, national origin, disability, uniform service, veteran status, age, or any other protected characteristic per federal, state, or local law. If you are passionate about what you do and want to use your talents to support our critical mission, we'd love to hear from you.