Lead - Applied AI Gaming Engineer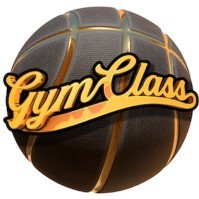 Gym Class
Software Engineering, Data Science
Austin, TX, USA
Posted on Monday, September 25, 2023
Play basketball in virtual reality
Lead - Applied AI Gaming Engineer
$180K - $250K
/
0.20% - 0.70%
Connect directly with founders of the best YC-funded startups.
Apply to role ›
About the role
Take charge of the Gym Class VR's AI/NPC gameplay roadmap. Build the future of interaction with immersive, 3D bots in virtual reality.
Email founders @ gymclassvr.com with example of work shipping NPC systems for mobile or VR (eg - resource-constrained environments). Ideal candidate has experience with Unity, collaborating with animators, and has shipped a variety of systems into the wild (behavior trees, motion matching, behavioral cloning, etc) - and can pick the right tool for the job.
Role will start with direct contribution, but we're looking for someone to build a squad around as this roadmap scales.
About Gym Class - by IRL Studios
Gym Class is the most popular sports experience in virtual reality - and the best way to play basketball with people from all over the world. Make friends, break a sweat, and become a superstar.
The app is a breakout hit on Quest. With millions of downloads, it's now the #1 most played virtual reality sports game, and #1 best rated experience in the Quest Store.
The company is backed by the world's top investors, including Andreessen Horowitz (a16z), Y Combinator, the National Basketball Association (NBA), the Golden State Warriors, and top player-investors like Kevin Durant, Danny Green, Zaza Pachulia, Andre Iguodala, and Lonzo Ball.
Learn more here: https://docs.google.com/presentation/d/1gMJ9hLUAkAe2gv6EdlfkFOFRz-MOi-2INYvGPv-d7LI/