Lounge Manager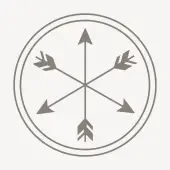 Habitas
Saudi Arabia
Posted on Thursday, July 20, 2023
To ensure sanitary conditions according to Health codes and Hotel standards.
To supervise the daily operation under standards fixed by Resort Management.
To supervise all bar personnel constantly observing attitude towards colleagues and guests
To ensure correct handling of equipment to minimize breakages and losses.
To inspect all areas daily before opening according to fixed standard checklist and ensures full adherence of the closing duties.
To enforce and maintain all policies and procedures under the guidance of the Food & Beverages Manager.
To maintain standards specification for all beverages/food & cocktails.
To adhere to fixed grooming standards as per Hotel & Outlet policy.
To inspect all fridges and bar stores to check expiry dates on all items.
Responsible for the financial aspects of the lounge
To carry out any other reasonable duties and responsibilities as assigned.