Employment Lifecycle Administrator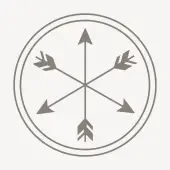 Habitas
Mexico City, Mexico
Posted on Wednesday, September 6, 2023
About The Company
We are a global hospitality group created by a diverse community of people seeking human connection, authentic experiences and a better future together. Redefining the concept of traditional luxury, we build and activate hotels in inspiring destinations, guided by the idea that luxury is a feeling found in shared experiences and memories rather than in objects and things.Our mission is to change people's lives by creating deeper human connections and making a lasting impact on the local communities we call home through education, employment, and the creation of sustainable micro-economies. With "Homes" currently located in Mexico, Morocco, the United States, Saudi Arabia and Namibia, we continue to expand globally across Latin America, Africa, the Middle East and Asia, using its technology-driven approach, experience-led programming, and innovative vertically integrated model.
About The Role
We are seeking an experienced and dedicated Employment Lifecycle Manager to oversee the entire spectrum of global employee experiences, from Onboarding to HR services to Offboarding. This strategic role involves collaborating with cross-functional teams to ensure seamless transitions throughout the employment journey, fostering a positive work environment, and upholding our commitment to employee satisfaction and compliance.
Responsibilities
Develop and implement a comprehensive onboarding program that welcomes new employees and facilitates their smooth integration into the organization (Revoluters).Coordinate with various departments to ensure new hires have the necessary resources, training, and information to excel in their roles from day one.Continuously improve and innovate the onboarding process to enhance the overall employee experience and increase retention.
Manage and oversee the HR services provided to employees.Collaborate with the HR team to address employee inquiries, resolve conflicts, and ensure consistent application of HR policies and procedures.Stay informed about employment regulations and industry best practices to ensure compliance and proactive resolution of potential issues.
Lead the offboarding process with sensitivity and professionalism, ensuring departing employees feel valued and appreciated.Conduct exit interviews to gather feedback and insights that can be used to enhance organizational processes and identify trends.Coordinate the retrieval of company property, access permissions, and relevant documentation, ensuring a seamless departure.
Data Management and Reporting:
Maintain accurate and up-to-date records of employee information, including employment status changes, performance evaluations, and training.Generate regular reports and analyze data related to onboarding, HR services, and offboarding processes, providing insights and recommendations for improvement.
Cross-Functional Collaboration:
Collaborate with various departments, including HR, Legal, IT, and Operations, to ensure alignment and consistency in employment lifecycle processes.Serve as a liaison between different teams to streamline communication and enhance the overall employee experience.
Requirements
High school or equivalent (Preferred)
2 years similar experience in Human Resources
Previous experience as HRIS or HR Specialist.
Presentation skills
Team spirit
Time management skills