HR Manager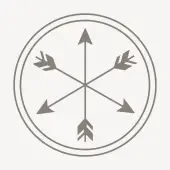 Habitas
People & HR
Mexico City, Mexico
Posted on Saturday, September 16, 2023
About The Role
We are looking for an ambitious HR Manager, whereby you will be responsible for all things HR in Mexico.
What You'll Be Doing
Create, review, and update HR policies and procedures in accordance with company goals and legal regulations.
Ensure consistent application of policies across the organisation.
Communicate policies to employees and address any queries or concerns.
Coordinate the onboarding process for new employees, including orientation and training.
Develop workforce planning strategies to ensure the right talent is available at the right time.
Act as a mediator in employee disputes and grievances, ensuring fair and respectful resolution.
Design and implement performance appraisal systems to evaluate employee performance.
Administer compensation and benefits programs, ensuring compliance with legal requirements.
Handle benefits enrolment and resolve any benefits-related issues.
Develop & and evaluate the effectiveness of training initiatives.
Stay up-to-date with labor laws and regulations to ensure HR practices are compliant.
Guide managers and employees on legal requirements related to employment.
Handle matters related to employment contracts, terminations, and disciplinary actions.
Maintain accurate HR records, including employee data, attendance, and performance evaluations.
Generate reports on HR metrics and trends to assist in decision-making.
Contribute to organisational development and change management initiatives.
Identify opportunities for process improvements within the HR department.
What You'll Need
You have 4+ yrs experience, ideally having worked within an international organization or a fast growing start up
Mexico City based and/or the ability to regularly travel to Mexico City and to a number of our properties across Mexico
Super organised
You have experience working on complex projects
Strong HR & policy writing experience
Strong problem solving skills
Able to navigate around engaging relevant stakeholders and managing expectations around timing, process, deliverables, etc.
Experience in resource planning & workforce management
Excellent communication skills (written, verbal, presentation, and interpersonal), ideally with some form of business partnering experience
Fluent in Spanish and English is mandatory
Nice to have
Experience working in-house at a law firm
Strong academics (STEM or law degree preferred)