Logistic Manager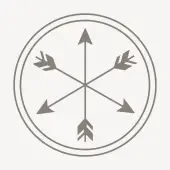 Habitas
Saudi Arabia
Posted on Tuesday, October 24, 2023
Oversee the concierge,guest experience,Buggy hosts, valet team & Airport greeters.
Arranging tours,tour recommendations and preparing guest tour itinerary.
Responsible for all airport pickups,drop off and all kinds of transportation requested by guests.
Ensure our guests always get a warm welcome and a sincere farewell from you and your team.
Support any needs at the front areas while ensuring the lobby and Concierge areas look great
Deliver a memorable experience to guests with a swift and personal service – not forgetting to recognise and record guest preferences
Collate and share local insights to meet guest requests i.e. sporting events, places of interest and local restaurants.
Ensure your team have the tools and equipment they need to carry out their job properly
Train team members on systems, security and cash handling procedures and hotel services to quality standards
Responsible for third party transportation company operations including supervising daily operations.