Information Technology Manager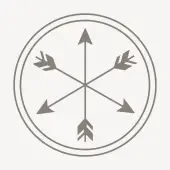 Habitas
IT
Saudi Arabia
Posted on Tuesday, October 24, 2023
Who We Are


Habitas is a global hospitality group created by a diverse community of people seeking human connection, authentic experiences and a better future together. Redefining the concept of traditional luxury in hotels, we believe luxury cannot be bought or sold, but it is a feeling that exists in the experiences and memories that we create with others.
Our mission is to change people's lives through creating deeper human connections and to make a lasting impact on local communities through education, employment and the creation of sustainable micro-economies. With 'HOMES' currently located in Mexico, Costa Rica, Morocco, USA, Saudi Arabia and Namibia, Habitas is expanding globally across LATAM, Africa, the Middle East and Asia using its technology-driven approach and innovative vertically integrated model.
Role Overview
This role will be responsible for ensuring all IT equipment and IT platforms work correctly and are aligned with Habitas' IT policies, while ensure employee's satisfaction with the performance of the IT Department in the region.
Main Duties & Responsibilities


Install, configure and maintain hardware servers, computer, point of sales, workstations, printers, scanners and others.
Support LAN/WAN networks.
Install, configure and maintain software antivirus, backup solution, remote agent and others.
Support to final users with any IT incidents and/or IT requests.
Keep an up-to-date inventory of all IT licenses, equipment, services and applications.
Coordinate with IT suppliers for any incidents that require escalation.
Monitor and maintain computer systems and networks with all the latest patches and systems upgrades required, in line with IT compliance and cyber security policies and best practices.
Maintain users access control
Lead disaster-recovery actions related to end-user applications.



Requirements


IT professional or technician with 1+ year in IT hospitality companies.
Proactive and self-sufficient.
Strong team players with excellent inter-personal skills.
Able to handle a multitude of tasks in an intense, fast paced environment.
Good level of English and Spanish (written and oral).
Networks implementations are a plus.
Experience in Opera (PMS) and Simphony (POS) are a plus.
Prior experience in G-suite environments is a plus.