Resort Manager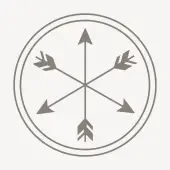 Habitas
Saudi Arabia
Posted on Tuesday, October 24, 2023
Provide the vision, leadership, and strategy that inspires your staff to deliver exceptional guest service that drives financial success
Collaborate with hotel department leaders to define goals and objectives that are compatible with the overall hotel goals, as well as strategies for achieving them
Create a budget to maximize profit margins while keeping costs in balance with guest satisfaction and quality of services
Lead sales and marketing efforts by developing a targeted strategy for publicizing the hotel's services and amenities
Establish the hotel's reputation for quality by inspecting rooms, public areas, and the surrounding grounds for cleanliness and upkeep
Develop, administer and control the hotel revenue and expense budgets.
Analyze Profit & Loss and General Ledger statements. Submit P&L Variance Reports in a timely manner.
Review and approve the hotel payroll.
Review and approve transmittals and other front office paperwork and reports.
Authorize direct bill accounts and monitor the administration of Accounts Receivable.
Facilitate lead management processes within the hotel and provide sales support to team.
Oversee tracking of leads and results, follow up with DOS to ensure leads are actively managed and followed up on.
Maintain relationships with target accounts. Sustain pieces of business that are core business. Retain and service that business.
Take ownership of sales when the DOS isn't available.
Assist DOS in joint calls on accounts.
Coach and train all members of the hotel team on their role in the sales process.
Review room inventory management to ensure maximization of room revenue.
Ensure proper selection, training, counseling and motivation of all team members. Hire, train, counsel and motivate management team members.
Ensure proper administration Hotels benefits programs to all hotel team members.
Review all hourly personnel performance appraisals. Conduct all management performance appraisals.
Review all hourly team member disciplinary procedures and documentation. Follow progressive discipline steps, up to and including termination, to correct team member performance deficiencies.
Ensure team members attitude of attentiveness and anticipation of guest needs.
Ensure proper delivery of guest special requests.
Meet with and solicit comments from guests on a regular basis to determine their level of satisfaction with guest services and facilities.
Monitor results of Medallia/SALT scores. Take appropriate corrective actions on a timely basis.
Respond and follow up on all written guest complaints. Ensure guest satisfaction with resolution of the complaint or problem.
Inspect rooms according to quality standards for cleanliness and proper preventative maintenance.
Develop and maintain hotel programs to assure that the quality program criteria are met.
Ensure all team members are trained to act according to procedure, in the event of an emergency or accident at the hotel.
Ensure a viable key control program is in place in all hotel departments, with documentation.
Ensure team members follow appropriate cash control procedures.
Ensure the security needs of the property and guests are met.
Maintain an active and visible position in the local community and industry.



Knowledge & Experience


Must have at least 5 or more years of experience in the luxury hospitality field
Previous experience as a hotel manager, assistant manager, or hotel department manager required
Demonstrate excellent organizational skills, communication skills, and problem-solving skills
Proven customer service experience as a manager; strong guest-focused mentality