Front Office Agent - Receptionist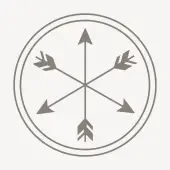 Habitas
Administration
Agafay, Morocco
Posted on Tuesday, October 24, 2023
Who We Are


Habitas is a global hospitality group created by a diverse community of people seeking human connection, authentic experiences and a better future together. Redefining the concept of traditional luxury in hotels, we believe luxury cannot be bought or sold, but it is a feeling that exists in the experiences and memories that we create with others. Our mission is to change people's lives through creating deeper human connections and to make a lasting impact on local communities through education, employment and the creation of sustainable micro-economies. With 'HOMES' currently located in Mexico, Costa Rica, Morocco, USA, Saudi Arabia and Namibia, Habitas is expanding globally across LATAM, Africa, the Middle East and Asia using its technology-driven approach and innovative vertically integrated model.
Role Overview


Under the direct supervision of the Front Office Manager, the Front Office Agent is responsible for guest registration, guest check-out, cashiering, and foreign exchange. He/she is also responsible for facilitating or providing assistance in case of guest inquiries/requests in accordance with the policies, standards and guidelines established by the hotel or the corporate office
Main Duties & Responsibilities


To ensure that all business partners and guests are surprised and delighted by their on-property experience, in the best traditions of the Habitas culture.
Ensure all interactions with guests are handled professionally and with care adhering to hotel policies and procedures.
To operate the Front Office properly, efficiently
To do Guest Registration /Check-in
Check supplies to ensure that stock is sufficient for the expected business within the covered shift and/or for the day.
Prior to arrivals, prepare all needed documents (registration cards, cheat sheets, welcome letters, etc.) to facilitate check-in.
Check PMS records for the following:

Guest reservation
Guest history
Specialized instructions

Assist guests in completing the registration form, reviewing entries to ensure important details are included. Responsible for following up on incomplete details.
Escort guests to the room.
Handle and coordinate group reservation
Control room keys by c hecking PMS system prior to issuance of room key to guests, to ensure that key is issued to the right guests.
Create / Review guest folio and accurately encodes the needed guest information, e.g., complete name, address, race, origin, mode of payment, date of birth, arrival/departure details, reservation source, etc
Check and ensures the accuracy of all financial transactions handled and/or endorsed to the Front Desk.
Maintain cashier's float accurately, adhering to specified procedures at all times.
Attend to all guest complaints immediately and initiates/coordinate immediate resolution.
Skills & Knowledge


Relevant work experience preferably in a similar role as Front Office Agent/ Receptionist
Strong problem-solving abilities
Highly responsible and reliable
Ability to work cohesively as part of a team
Excellent communication skills, both written and verbal
Able to handle a multitude of tasks in an intense, ever-changing environment
Computer skills - MS Office, Opera
Fluent in English and French