Maintenance Manager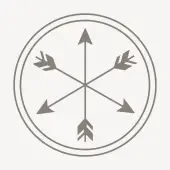 Habitas
Saudi Arabia
Posted on Tuesday, October 24, 2023
Responsibilities Include But Are Not Limited To


Previous high-end engineering experience.
Leadership skills and attributes to influence and motivate the team members.
Must be well organised and used to working in a multi-tasking environment.
Knowledge or the ability to operate computer equipment.
Assist with energy conservation and sustainability programs in the hotel.
Implement and handle preventative maintenance of all equipment and update appropriate logs.
Perform preventive maintenance of all guest rooms, residence, public areas, meeting rooms, ball rooms and all other outlets serving the hotel.
Diagnose and handle all repairs of equipment including motors, starters, breakers, and associated equipment throughout the entire building.
Work harmoniously and professionally with co-workers and supervisors.
Respond to service requests regarding maintenance of rooms and equipment in guest rooms or public area in a timely manner.
Respond to all emergency conditions such as leakages, fires, power failures, etc.
Maintain an organised workspace, department, and equipment spaces.
Install or relocate any additional equipment or existing equipment when necessary.
Install electrical and mechanical systems for renovations, outlet additions and associated equipment and provide electrical set ups for exhibits including maintenance of those set-ups.
Require reading, writing and oral proficiency in the English language, second languages beyond that would be an asset.
Ability to work effectively under pressure and teamwork.
Self-aware ,self-guided multi-tasking and agile learner.