Senior Project Manager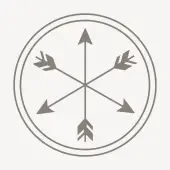 Habitas
Operations
Saudi Arabia
Posted on Tuesday, October 24, 2023
Senior Project Manager[Riyadh/Jeddah]

Job Summary


We are seeking a highly experienced and dynamic Senior Project Manager with a strong background in the real estate industry. As a Senior Project Manager, your primary objective will be to oversee the entire project lifecycle, from initiation to completion, ensuring successful delivery, adherence to budgetary constraints, and efficient utilization of resources.
Responsibilities


Develop project plans, timelines, budgets, resource allocation, and risk assessment.
Collaborate with cross-functional teams, including architects, engineers, contractors, and subcontractors, for smooth project execution.
Conduct feasibility studies and site evaluations to determine project viability and identify risks or challenges.
Work closely with the procurement team, including vendor selection, contract negotiation, and supplier relationship management.
Monitor project progress, track milestones, and adjust to ensure timely delivery and adherence to scope.
Manage project budgets, monitor expenditures, and implement cost-saving measures when appropriate.
Foster effective communication and collaboration among project team members, stakeholders, and clients.
Proactively address project issues, conflicts, and bottlenecks, implementing resolutions and mitigation strategies.
Ensure compliance with regulations, codes, and industry standards throughout the project lifecycle.
Conduct project status meetings, prepare progress reports, and present updates to senior management and clients.
Provide leadership, guidance, and mentorship to junior project management staff, promoting growth and development.



Qualifications


A minimum of 7 years of experience as a Project Manager in the real estate industry, with a focus on hospitality, luxury apartment, and multi-construction sites.
Bachelor's degree in Architecture, Engineering, Construction Management, or a related field. Master's degree is a plus.
Proven track record of successfully managing and delivering complex projects on time, within budget, and meeting quality standards.
Strong understanding of project management methodologies, tools, and techniques.
Excellent leadership skills, with the ability to motivate and inspire cross-functional teams.
Exceptional organizational and time management abilities, with a keen eye for detail.
Effective problem-solving and decision-making skills, with the ability to think critically under pressure.
Excellent verbal and written communication skills, with the ability to present complex information in a clear and concise manner.
Knowledge of relevant building codes, regulations, and industry best practices.
Experience as site manager in Main Contractor is highly desirable.
Flexibility to travel to project sites as required.