Events Service Manager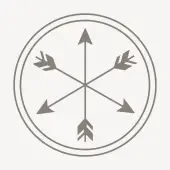 Habitas
Administration
Saudi Arabia
Posted on Tuesday, October 24, 2023
Handles all guest and internal customer complaints and inquiries in a courteous and efficient manner, following through to make sure problems are resolved satisfactorily.
Maintains positive guest and colleague interactions with good working relationships.
Establishes a rapport with guests maintaining good customer relationships.
Personally and frequently verifies that guests in the Outlet are receiving the best possible service.
Planning the venue layout according to the number of guests and the type of event.
Responds to the results of the Consumer Audit and ensures that the relevant changes are implemented.
Works closely with other Outlet Managers in a supportive and flexible manner, focusing on the overall success of the hotel and the satisfaction of hotel guests.
Tastes and monitors the food and beverage products served throughout the operation, provides feedback where appropriate.
Conducts monthly inventory checks on all operating equipment and supplies.
Ensures that the banquet area is kept clean and organized, both at the front as well as the back of house.
Spends time in each function/ event to ensure that the functions/ event are managed well by the Conferences and Banquets team.
Gathers guest's comments and provides feedback to the Food and Beverage, both Culinary and Service ensuring that the quality of the products and services are consistent with guest's requirement and expectation.
Continuously seeks Marketing and Public Relations opportunities to increase awareness and ultimately business.