Front Office Supervisor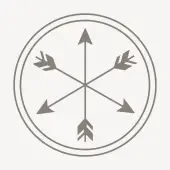 Habitas
Administration, People & HR, Operations
Oued Ed-Dahab-Lagouira
Posted on Tuesday, October 24, 2023
Who We Are


Habitas is a global hospitality group created by a diverse community of people seeking human connection, authentic experiences and a better future together. Redefining the concept of traditional luxury in hotels, we believe luxury cannot be bought or sold, but it is a feeling that exists in the experiences and memories that we create with others. Our mission is to change people's lives through creating deeper human connections and to make a lasting impact on local communities through education, employment and the creation of sustainable micro-economies. With 'HOMES' currently located in Mexico, Costa Rica, Morocco, USA, Saudi Arabia and Namibia, Habitas is expanding globally across LATAM, Africa, the Middle East and Asia using its technology-driven approach and innovative vertically integrated model.
Role Overview


Directly supervises all Front Desk personnel and ensures proper completion of all front office duties. Directs and coordinates the activities of the front desk, reservations, guest services, and telephone areas generating a positive service experience.
Main Duties & Responsibilities


Teaching, communication, training skills with the team, creating a proper work environment
Knowledge of hotel property, local attractions to assist guests
Good operational coordination skills
Determine whether disputed issues have been handled appropriately through substantial knowledge of internal policies and procedures
Track employees' work performance
Maintain daily front desk operations
Facilitate guest flow
Provide coverage and relief to any area in need
Daily payment reconciliation
Ensure all guests are greeted when they enter and exit the front desk
Constantly develop innovative ways to help increase guest satisfaction
Respond to patient comment cards and share with the team



Skills & Knowledge


Experience in solutions and handling of complaints; successful implementation and application
Follow up the guidelines, protocols and standards in accordance with what is established for each of the tasks and experiences that guest experience has
Establish an open and constant communication with the operational contact departments to successfully follow up the needs and requirements of customers
Create a pleasant atmosphere of teamwork, be in tune with all levels of the organization
Collateral support whenever necessary within a teamwork framework
Use Professional language
Strong organizational skills
Strong problem-solving skills
Effective project management and decision-making skills.
Strong verbal and written communication skills Able to respect and ensure strict confidentiality of employee and payroll data. High level of integrity and judgment.