Executive Housekeeper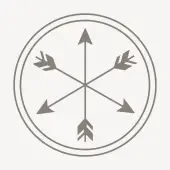 Habitas
Saudi Arabia
Posted on Tuesday, October 24, 2023
To ensure well-furnished and maintained guest rooms and public space area, and cleanliness, maintenance, and aesthetic value is achieved.
To ensure that accommodate guest requests for housekeeping items or additional supplies expediently and courteously.
To ensure that the proper training of staff is performed at all times by selected departmental trainers.
To ensure that employees comply and abide by the employee standards of conduct at all times.
To motivate and provide support for the entire department and maintain a positive work environment as well as encourage support service when possible.
Ensure that an efficient system is upheld in the maintaining of work orders, that they are adhered to by both housekeeping and engineering departments.
Maintain and update purchase orders and requisitions on a consistent basis.
Ensure that an accurate inventory is completed at least every month end pertaining to housekeeping amenity supplies, standard guest room items, and linen.
Prepare the monthly forecast numbers for laundry revenue and expenses .
Make recommendations to the General Manager for capital expenditure and special repair items.
Keep a track record of cost performance.
Inspect supply level, cleanliness and organization of floor closets and assign designated employees to rectify deficiencies.
Document pertinent information in the department logbook and/or guest incident action forms.
To ensure that chemical trainings are conducted periodically.