Operations & Strategy Manager - Real Estate & Investor Relations (GCC Markets)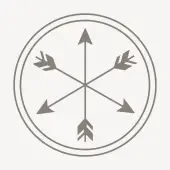 Habitas
Operations
Saudi Arabia
Posted on Tuesday, October 24, 2023
Position Overview


We are actively seeking a seasoned Operations Manager with a distinct proficiency in real estate projects, hospitality and investor relations within Saudi Arabia. The ideal candidate possesses a profound understanding of the regional dynamics, coupled with a solid foundation in financial acumen. They should also be adept at project management, with the capability to lead workstreams end-to-end, ensuring expectations of both internal and external stakeholders are met.
Key Responsibilities


Spearhead real estate projects and oversee relationships with investors in Saudi Arabia and other GCC markets.
Identify opportunities for operational enhancements in line with market trends, ensuring efficiency, and cost-effectiveness.
Ensure seamless project management from initiation to completion, working in close collaboration with internal teams and external partners.
Allocate resources strategically, promoting optimal utilization and alignment with the organization's vision and objectives.
Liaise closely with senior management to devise and implement operational strategies that champion the organization's short-term and long-term ambitions.
Supervise, manage, and optimize budgets for various operational facets, championing cost-saving initiatives while upholding standards of quality and efficiency.
Instill a robust quality assurance framework, ensuring offerings are in tandem with industry benchmarks and exceed client expectations.
Harness operational data to unearth trends, pinpointing opportunities for improvement and potential risk areas. Regularly report insights and findings to senior leadership.



Qualifications


STEM Degree (preferred).
Substantial experience as an Operations Manager or an analogous leadership role, ideally within the real estate sector.
Acquaintance with the operational dynamics, budgeting, and quality assurance protocols.
A background in consulting/start-ups will be considered a plus.
Data-driven approach, utilizing analytics to inform decisions.
Capability to excel in a high-velocity, fluid environment, adjusting to shifting priorities.
A solution-oriented mindset, complemented by proactive problem-solving skills.
Profound passion for real estate and a sound understanding of financial dynamics.



Candidates well-versed in the complexities and opportunities of the Saudi Arabia and broader GCC real estate markets will be given preference.