Project Accountant/ Administrator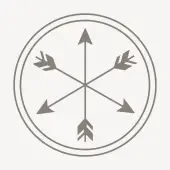 Habitas
Accounting & Finance
Roma Mexico City, CDMX, Mexico
Posted on Tuesday, October 24, 2023
Habitas is a complex and fast-growing lodgings disruptor, with significant plans for expansion

of its global footprint. A strong openings pipeline in LATAM over the coming 24-36 months

has created a business need for a number of Project Accountants/ Administrators, with

experience in construction projects. These Project Accountant/ Administrators work out of our

Mexico City Office or sometimes can join busy Project Teams on site.

Primary Responsibilities

Primary responsibilities will include and not be limited to:

▪ Ensure that Development Projects are completed to operational handover within

original Budgets.

▪ Be responsible for maintaining and updating the Smartsheet system with purchase

orders. This includes inputting new purchase orders, revising existing ones, and

ensuring that all relevant information is accurately recorded.

▪ Assist in compiling and revising the team's expenses report. This involves reviewing

individual expense submissions, verifying receipts, and making necessary adjustments

or corrections as required. Attention to detail and strong organisational skills are

essential for this task.

▪ Responsible for managing and updating vendor information. This includes maintaining

a database or system where vendor details, such as contact information, pricing, and

terms of service, are stored. Regularly updating this information will ensure accurate

and up-to-date records.

▪ Establish and maintain robust financial control across the live Development Project.

▪ Submission of funding drawdown requests to Mexico.

▪ Liaise and establish productive relationships with suppliers and service providers on

the Project.

▪ Responsible for tracking and following up on invoices from vendors. This includes

verifying the accuracy of the invoices, ensuring they are received in a timely manner,

and addressing any discrepancies or issues that may arise. Effective communication

and coordination with vendors and internal stakeholders will be essential in resolving

invoice-related matters.

▪ Perform rolling supplier statement reconciliations.

▪ Monthly reconciliation of Project costs to GL and submission of accruals listings.

▪ Maintain capital commitments schedules.

▪ Maintain consistent dialogue with all stakeholders as project costs are Reforecast on a

rolling basis.

▪ Ad hoc Project reporting, as required.

Profile

▪ Experience of Hotel Development Budgeting concepts.

▪ Competent Excel / Google Sheets and Smartsheet user.

▪ Prior integral involvement in Development Project accounting and administration.

▪ Good attention to detail, accuracy and the ability to multitask in a highly

deadline-oriented environment.

▪ A collaborative, solution-focused approach and the ability to work effectively

unsupervised.

▪ Strong written and verbal communication skills.

▪ Business English (Verbal & Written)

▪ Spanish fluency is essential.

▪ Must be prepared to travel to hotel development locations.