Kite Operations Manager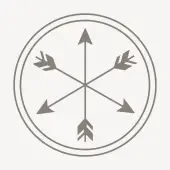 Habitas
Operations
Oued Ed-Dahab-Lagouira
Posted on Tuesday, October 24, 2023
About The Company
We are a global hospitality group created by a diverse community of people seeking human connection, authentic experiences and a better future together. Redefining the concept of traditional luxury, we build and activate hotels in inspiring destinations, guided by the idea that luxury is a feeling found in shared experiences and memories rather than in objects and things.Our mission is to change people's lives by creating deeper human connections and making a lasting impact on the local communities we call home through education, employment, and the creation of sustainable micro-economies. With "Homes" currently located in Mexico, Morocco, the United States, Saudi Arabia and Namibia, we continue to expand globally across Latin America, Africa, the Middle East and Asia, using its technology-driven approach, experience-led programming, and innovative vertically integrated model.
About The Role
As a Kite Surfing Operations Manager, you will be responsible for overseeing and managing the operational aspects of kite surfing activities. You will ensure the smooth execution of operations, maintain high safety standards, and optimize the overall efficiency of the kite surfing program. Additionally, you will be responsible for coordinating with various stakeholders, including instructors, staff, guests, and external partners.
Responsibilities
Develop and implement operational strategies and standard operating procedures to ensure the efficient delivery of kite surfing activities.
Manage and optimize the scheduling of kite surfing lessons, rentals, and other programs, considering participant demand, instructor availability, and resource allocation.
Coordinate with kite surfing instructors and provide necessary support, guidance, and training to ensure high-quality instruction and customer service.
Oversee the maintenance, repair, and inventory management of kite surfing equipment, ensuring it is in good working condition and meets safety standards.
Implement and enforce safety protocols and procedures, including regular safety briefings, equipment checks, and emergency response plans.
Collaborate with the marketing team to promote kite surfing activities and participate in special events or competitions.
Monitor weather conditions and make informed decisions regarding activity cancellations, modifications, or rescheduling as necessary to ensure participant safety.
Handle participant inquiries, provide information about kite surfing activities, and assist with registration processes.
Analyze operational performance metrics, identify areas for improvement, and implement strategies to enhance operational efficiency and guest satisfaction.
Stay updated on industry trends, regulations, and best practices related to kite surfing operations.
Requirements
Previous experience in kite surfing operations or a similar role is essential.
Strong leadership and managerial skills, with the ability to motivate and inspire a team.
Excellent organizational and problem-solving abilities to effectively manage multiple aspects of operations.
Knowledge of kite surfing equipment, safety practices, and industry standards.
Familiarity with weather conditions and their impact on kite surfing activities.
Exceptional communication and interpersonal skills to collaborate with instructors, staff, participants, vendors, and external partners.