Wellness Manager / Yoga Instructor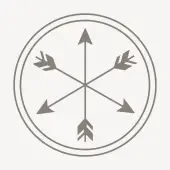 Habitas
Marrakesh-Safi, Morocco
Posted on Tuesday, October 24, 2023
Who we are
Habitas is a global hospitality group created by a diverse community of people seeking human connection, authentic experiences and a better future together. Redefining the concept of traditional luxury in hotels, we believe luxury cannot be bought or sold, but it is a feeling that exists in the experiences and memories that we create with others. Our mission is to change people's lives through creating deeper human connections and to make a lasting impact on local communities through education, employment and the creation of sustainable micro-economies. With 'HOMES' currently located in Mexico, Costa Rica, Morocco, USA, Saudi Arabia and Namibia, Habitas is expanding globally across LATAM, Africa, the Middle East and Asia using its technology-driven approach and innovative vertically integrated model.
Overview


As Wellness Manager you will ensure we provide the highest standards within the Wellness, from our treatments to the wellbeing facilities. You would also conduct yoga classes, workshops, and private sessions to promote physical, mental, and emotional well-being among our guests. You will ensure delivery to the highest level of guest satisfaction in line with the Habitas standards while maximizing business performance.
Main Duties & Responsibilities
Ensure a consistent and on-brand guest experience of the highest quality.
Updates own knowledge of nutritional products, herbal products, homeopathic products, functional medicine testing and treatment protocols.
Engages in regular Continuing Professional Development (CPD) outside of the work place.
Maintains a sound knowledge of all treatments, packages and any promotions.
Receives training on all relevant legislation pertaining to the Health and Safety at Work Law and Health and Hygiene standards.
Plans and delivers yoga classes while creating a positive experience to our guests.
Responsible for being the first point of contact for all guests who are interested in or embarking on a Wellness program.
To offer consultations and to take responsibility of all Health and Wellness programs for guests.
Support and advise effectively with guests who are on Wellness programs.
Review pertinent medical history and current diagnosis for all guests and members.
Carries out an in-depth consultation with each client prior to prescribing a treatment protocol or programme,
Keeps detailed case notes for each client, ensuring they are legible and comprehensive whilst respecting the confidentiality of the client.
Carries out daily briefings with the Wellness Team, communicating guest information, hotel news, members and guests news, and updates as well as Wellness revenue targets.
Ensures the Wellness Team regularly record guest preferences, accurately updating guest profiles.
Encourage guests and members to actively participate in their own wellbeing and health by returning to the spa by recommending an ongoing treatment plan.
Participate in demonstrations/ events as required.
Report spa operational and financial figures punctually and accurately.
Develop and implement promotions to enhance spa revenue and profit.
Maximize spa retail sales potential.
Ensure all colleagues are thoroughly trained in all offered treatments.