Night Audit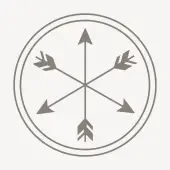 Habitas
Mexico
Posted on Tuesday, October 24, 2023
Who We Are


Habitas is a global hospitality group created by a diverse community of people seeking human connection, authentic experiences and a better future together. Redefining the concept of traditional luxury in hotels, we believe luxury cannot be bought or sold, but it is a feeling that exists in the experiences and memories that we create with others. Our mission is to change people's lives through creating deeper human connections and to make a lasting impact on local communities through education, employment and the creation of sustainable micro-economies. With 'Homes' currently located in Mexico, Costa Rica, Morocco, USA, Saudi Arabia and Namibia, Habitas is expanding globally across LATAM, Africa, the Middle East and Asia using its technology-driven approach and innovative vertically integrated model.
Role Overview


Hotel Night Auditor, is responsible for overseeing front desk duties at a hotel or another hospitality establishment during the night shift. Their duties include helping guests check-in or check out, reviewing guest payments and other details from the day shift to ensure guests provided payment for their stay or any additional requests and acting as a point of communication for customer needs.
Main Duties & Responsibilities


Balancing the accounts from day shift.
Managing front desk activity and handling guest check-ins and check-outs.
Ensuring customer satisfaction by scheduling wake-up-calls and other concierge activities according to guest preference.
Handling customer requests and complaints and directing other employees or departments accordingly.
Managing and updating all official documentation pertaining to the role.
Ensuring that all end-of-day activities have been successfully executed by employees in all departments.
Answering calls and queries related to potential booking.



Knowledge & Experience


Excellent command of the English language and verbal communication skills.
Excellent Customer service skills.
Previous experience as Night Auditor.
Knowledge of safety and security procedures.
Advanced math and bookkeeping skills.
Ability to perform computer-based tasks such as data entry, accounting, word processing, invoicing and billing.
Attention to detail and organizational skills.
Time management and multitasking skills