Chef de Rang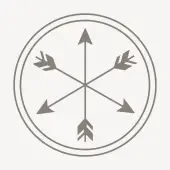 Habitas
Oued Ed-Dahab-Lagouira
Posted on Tuesday, October 24, 2023
Who We Are


Habitas is a global hospitality group created by a diverse community of people seeking human connection, authentic experiences and a better future together. Redefining the concept of traditional luxury in hotels, we believe luxury cannot be bought or sold, but it is a feeling that exists in the experiences and memories that we create with others. Our mission is to change people's lives through creating deeper human connections and to make a lasting impact on local communities through education, employment and the creation of sustainable micro-economies. With 'HOMES' currently located in Mexico, Costa Rica, Morocco, USA, Saudi Arabia and Namibia, Habitas is expanding globally across LATAM, Africa, the Middle East and Asia using its technology-driven approach and innovative vertically integrated model.
Overview


We are seeking an experienced Chef de Rang to join our opening team. In this role, you will be asked to perform a variety of managerial functions. This starts with providing our guests with a consistently high-quality dining experience. You will need to motivate staff and demonstrate superior customer service skills.
As a chef de rang, you will also support the team to meet its standards for quality. This will involve ensuring that all food health and safety requirements are met.
Main Duties & Responsibilities


Satisfying guest needs and exceeding their expectations by projecting a positive hotel image through proper grooming, appropriate verbal communication, and taking responsibility for guest needs.
Run daily line-ups and communicate pertinent information to the Food and Beverage staff.
Responsible for checking table settings and that the dining room is ready for our guests.
Knowledge of all menu items.
Ensure that orders are relayed to the kitchen in an accurate and timely manner
Checking standards in the dining room, such as the way servers are presenting food to guests, and the way wine is poured.
Ensure that the flow of the guest experience in the restaurant is consistent and timely.
Deal with any guest's complaints or questions in a professional manner
Be aware of each and every table in the restaurant, making sure that no table is left unattended for an unnecessary length of time.
Informing the kitchen of any special requests or needs (allergic to shellfish)
Recording and passing on any useful information to the host such as special occasions, etc,
Assist with the training of the restaurant staff on all aspects of the operation of the restaurant.
Ensure that guests are greeted in a timely manner upon entering the restaurant.
Communicate with all restaurant staff to ensure that they have adequate help
Organizing the setup and breakdown of special events and functions,
Be prepared to answer any questions about the hotel or the food.
Assist all staff in the restaurant with serving our guests.
Maintaining overall cleanliness and tidiness of the restaurant and public space
Maintaining cleanliness of the back of the house and kitchen area.
Completing opening & closing responsibilities.



Knowledge & Experience


Excellent knowledge of Food & Beverage outlet operations including food, beverages, supervisory aspects, service techniques and guest interaction.
Min 3-4 years of previous Restaurant experience.
Experience running unique events and private dining functions
Excellent command of the English & French languages and verbal communication skills.