Yoga Instructor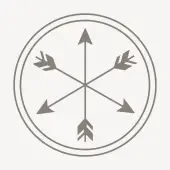 Habitas
Saudi Arabia
Posted on Tuesday, October 24, 2023
Who We Are


Habitas is a global hospitality group created by a diverse community of people seeking human
connection, authentic experiences and a better future together. Redefining the concept of
traditional luxury in hotels, we believe luxury cannot be bought or sold, but it is a feeling that
exists in the experiences and memories that we create with others. Our mission is to change
people's lives through creating deeper human connections and to make a lasting impact on
local communities through education, employment and the creation of sustainable
micro-economies. With 'HOMES' currently located in Mexico, Costa Rica, Morocco, USA, Saudi Arabia and Namibia, Habitas is expanding globally across LATAM, Africa, the Middle East and Asia using its technology-driven approach and innovative vertically integrated model.
Overview


The position requires a talented individual with a commitment and passion for hospitality, service, sustainability, wellness and the spa Industry to join our family. He/She is responsible for providing mindfulness practices and various modalities such as Yoga, Breathwork, Meditation, Sound Healing not limited in a professional manner to all clients in accordance with established protocols and practices certificates accepted by the Habitas company.
Ensure the complete satisfaction of the needs of guests and customers to exceed
expectations. Oriented to continuous improvement and the achievement of objectives
established by the direction of the specific objectives of the department.
Main Duties & Responsibilities


✔ Create a harmonious atmosphere that surprises and captivates unique experiences. Ensuring that we exceed every customer's expectations.
✔ Ensure established procedures by the company are followed in generating profitable revenue and reducing percentage of expenses whilst maintaining and not decreasing the quality and value of the services and the guests' experiences.
✔ Consciously manage operating supplies.
✔ Collateral support whenever required within a teamwork framework.
✔ Establish an open and constant communication with the operational contact departments to
successfully follow up the needs and requirements of customers.
✔ Create a pleasant atmosphere of teamwork, be in tune with all levels of the organization.
✔ Treat everyone as we would like to be treated.
✔ Use professional language.
✔ Ensure that the key management policy is carried out properly.
✔ Carry out the assigned tasks proactively and promptly.
✔ Report anomaly to your immediate leader for appropriate action to be taken.
✔ Attend meetings and training sessions in which it is required.
✔ Arrive to every session in advance (15 minutes prior) of scheduled time to ensure area is prepared for the class with all the equipment and materials required.
✔ Be knowledgeable of all wellness services offered and apply to every opportunity for revenue generation.
✔ Provide exceptional customer service by ensuring participants' needs are met and by handling any complaints/concerns quickly and effectively.
✔ Conduct consultation required prior personal training to ensure safety precautionary measures during the practice.
✔ Inform your leader of possible shortcoming supplies and amenities for daily operation.
✔ Handle Wellness confidential information under a framework of strict discretion and care.
✔ Continue learning general latest wellness mindfulness practices and trends, anatomy, and
physiology as it relates to human movement and muscular conditioning.
✔ Perform other reasonably related duties assigned to you by management, in any unexpected
program alterations.
✔ Assist wellness reception during no scheduled program.
✔ Provide life changing, motivational instruction and education on the benefits of healthy living through Mindfulness practices,
✔ Use initiative and take ownership in all actions performed.
✔ Provide a warm welcome to all Wellness guests, confirming the experience by name, benefit and duration.
✔ Provide appropriate follow-up to the established appointment registration system, being alert to the arrival of the client, attending him/her promptly at the confirmed time.
✔ Proactively performed individual, group and private session
✔ Encourage clients to book private sessions, Spa treatments and products according to their needs.
✔ Provide accurate and appropriate information, as well as immediate responses to all requests from clients/guests, guaranteeing their complete satisfaction.
Knowledge & Experience


Certified Yoga instructor
Knowledgeable and experienced in various modalities in mindfulness practices for a minimum of 3 years in the hospitality industry and/or in the wellness industry.
Extensive experience in guest services.
Experience in solution and handling of complaints, successful implementation and application.