Financial Controller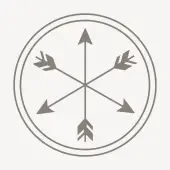 Habitas
Accounting & Finance
Aventura, Maria Elena, Antofagasta, Chile
Posted on Sunday, November 5, 2023
Who We Are


Habitas is a global hospitality group created by a diverse community of people seeking human connection, authentic experiences and a better future together. Redefining the concept of traditional luxury in hotels, we believe luxury cannot be bought or sold, but it is a feeling that exists in the experiences and memories that we create with others. Our mission is to change people's lives through creating deeper human connections and to make a lasting impact on local communities through education, employment and the creation of sustainable micro-economies. With 'HOMES' currently located in Mexico, Costa Rica, Morocco, USA, Saudi Arabia and Namibia, Habitas is expanding globally across LATAM, Africa, the Middle East and Asia using its technology-driven approach and innovative vertically integrated model.
About The Role


The role will provide key Financial Acumen support to the Hotel General Manager and assist to drive hotel performance. You will assist and ensure the internal control environment of Habitas Atacama is always maintained and complied with .
You will oversee all of the hotel's financial reporting requirements and hotel finance team .
Res ponsibilities


Conduct regular and periodic financial reviews to ensure data accuracy and completeness on all financial reporting and analysis work.
Monitor and control the periodical physical inventories of SOE, FFE, General Supplies, F&B products, and Cash in the hotel.
Review Balance Sheet reconciliations on a monthly basis to ensure consistency and correct representation of financial results.
Review closely the Bank reconciliations and cash flow analysis on at least a monthly basis
Oversee and assist the property Budget and Forecasting processes for operations and Investments with the General Manager, including long range planning and capital investments
Review all hotel based contracts for financial implication and viability, including Insurance and contract leasing arrangements
Review all Licence and Contract lists regularly to ensure the property is operating legally and have the correct licences in place for all aspects of the property operations.
Actively participate and drive Cluster based initiatives for products and services, and process alignments to enable more efficient and cost sensitive property operating models
Responsible for the recruitment, training, discipline and assessment of the property Assistant Financial Controller and Chief Accountant, and work closely with Regional Financial Controller to develop an effective Employee Succession Plan for the property
To drive initiatives to promote greater employee efficiency, revenue generation or cost improvements to ensure targets and benchmark criteria are met and exceeded
Supervise the preparation and review of the Annual Accounts for consolidation of Group financials for the property with C o rporate Office and/or Owning interests
Prepare and submit for Income tax and other Tax returns in relation to the property/entity
Work on projects as and when directed by Regional Financial Controller
Provide support and assistance to hotel General Manager when required



Requirements


E x perience working in a 5-Star hotel environment essential over 5+ years
Degree qualified for Financial Management work
Accredited with CPA or Accounting Membership required
Knowledge of local and international Taxation Laws and reporting requirements and standards
Experience managing small finance teams or cluster finance offices an advantage
Competent in the use of Microsoft Office suite of products essential, especially Microsoft Excel
Working knowledge of Netsuite Financial Accounting package beneficial
Strong knowledge and acceptance of USALI conventions for the Hospitality Industry reporting
Strong analytical and accounting skills
Good verbal, written communication & interpersonal skills
Strong command of English language for verbal and written communication essential
Effective Team Player
Self-motivated, well organized & meticulous person, with an eye for details
Must be able to adhere strictly to deadlines