Trainer, Customer Success Operations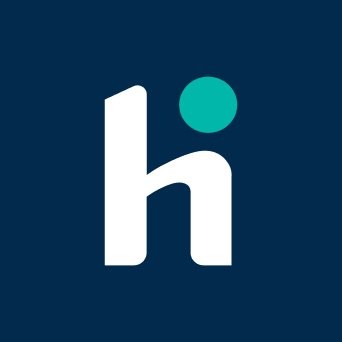 Human Interest
Customer Service, Sales & Business Development, Operations
lindon, ut, usa
Posted on Friday, May 12, 2023
Human Interest is on a mission to ensure that people in all lines of work have access to retirement benefits.
Nearly half of all working Americans are not saving enough for their future. Too often it's because they are employed by a company that doesn't offer a retirement plan. Human Interest is changing that by making it affordable and accessible for small and medium-sized businesses to offer employees a path to financial independence through retirement savings.
We're a high-growth tech company changing the retirement industry. We've raised $500M and are backed by leading investors. Most recently, by funding from BlackRock as well as many other top investors: TPG (The Rise Fund) with SoftBank led our Series D, Glynn Capital, NewView Capital, USVP, Wing, Uncork, and others.
Revenue Marketing & Enablement is the backbone of the Revenue team, supporting Sales, Partnerships, Customer Onboarding, Financial Operations, and Customer Success. This dynamic team is seeking a high-energy, adaptable, and self-starting Trainer who wants to create meaningful learning experiences through practical, effective, and scalable training. The Trainer for our Customer Success organization will work closely with Revenue leaders, Partner Marketing, and other Enablement team members to develop and deliver critical training programs while keeping the learner's experience and journey as their guiding light. This role reports to the Manager, Revenue Training.
You're the right fit for this role if you have a passion for the adult learning process, seek out collaborative environments, thrive on problem-solving, and default to action. And as we go 24,791 mph, you should be comfortable with change.
What you get to do every day
Facilitate instructor-led Onboarding and Continuing Education training courses for Retirement Support Specialist and Client Relationship Manager programs to guide employees through self-led learning content and take ownership of the training process by conducting impactful sessions without supervision. Other programs to be supported will be included in the future

Maintain working knowledge of multiple functional areas, and deliver training that takes into account the confluence of processes that may be opaque to practitioners of a single discipline

Address learning outcomes that require significant prerequisite skills. Prepare team members who have already proven themselves at the entry level. Engage advanced learners with content that not only recognizes but capitalizes upon shared experiences and veteran insight

Evaluate trainees and provide feedback to managers on performance. Establish criteria for successful completion of training and conduct assessments to measure employee performance

Independently create training processes and materials with Enablement Manager supervision, and collaborate with subject matter experts to ensure content is aligned with business objectives

Review training content at regular intervals to ensure it is up-to-date and accurate, and complete necessary changes to instructor-led and eLearning content

Serve as an ambassador for Human Interest, welcoming new team members and ensuring they have a successful onboarding experience in their role

Partner with operational leadership to review training needs and knowledge gaps, develop a plan to address them, and close the loop with data
What you will accomplish
Cement our training culture by demonstrating the value of the training function outside the virtual classroom. Inspire trust in a trainer's ability to play an integral role in improvements across the organization

Deliver top-tier training programs that engage learners, excite them about their roles, and empower them to be successful. Achieve top-tier feedback from learners and leadership team members

Increase efficiency by identifying areas for process improvement and collaborating with appropriate stakeholders to optimize policy
What you bring to the role
BA degree or equivalent years of experience is strongly preferred

Experience using Salesforce or other Client Relationship Management systems

Two to three years of experience in teaching, training, or a related field

Two or more years of experience and expertise in the subject matters for which training will be provided

Understanding of SaaS business motions and customer lifecycle

Proven customer management skills with large and complex accounts

A passion for people with a history of developing, mentoring, training, and up-leveling skills

Proven track record of meeting and exceeding team objectives

Excellent written and spoken communication

Ability to develop working relationships at all levels of management, both inside and outside Human Interest

Possess top-notch organizational and analytical skills, including the ability to use data to inform business decisions and achieve goals

A startup and SaaS background is preferred
Where you will work
Office in Lindon, Utah

Hybrid, in office 3 days per week
Why you will love working at Human Interest
Mission - Highly collaborative startup dedicated to supporting employee engagement and growth. It's an opportunity to help solve one of the biggest unsolved problems in America: saving for retirement.
Culture - Our operating principles define how we come together as a team to do our work. They reflect Human Interest's unique view on what's important and what's right. Documenting this core aspect of our culture helps employees make good decisions on their own. It also helps candidates considering career opportunities critically evaluate whether they will thrive at Human Interest.
Customer obsession

Long-term orientation

Autonomous and accountable teams

An escalating bar for talent and performance

Fundamental optimism
Compensation - The on-target earnings (OTE) range for the role seniority described in this job description is $65,000 - $80,000. Final offer amounts depend on multiple factors including candidate experience and expertise, compensation/equity mix, and market data. This position may also be eligible for additional incentives such as equity awards, short-term incentives, or sales compensation.
Benefits -
A great 401(k) plan: Our own! Our 401(k) includes a dollar-for-dollar employer match up to 4% of compensation (immediately vested) and $0 plan fees

Top-of-the-line health plans, as well as dental and vision insurance

Generous PTO and parental leave policies

Lyra - Enhanced Mental Heath Support for Employees and dependents

Carrot - Fertility healthcare and family forming benefits

Candidly - Student loan resource to help you and your family plan, borrow, and repay student debt

Monthly work-from-home stipend; annual wellness stipend

Employee Resource Groups including Veterans, Lift Ev'ry Voice, Pride, LatinX, Families, and Women in Tech

Fun online and regional events and celebrations and department and company offsites
We're a great place to work (but don't take our word for it)
Here's a list of our awards and accolades:
Certified as a Great Place To Work® (2023)

Best Places to Work by Built In (2023)

A Top Company by Y Combinator (2020-2023)

America's Best Startup Employers by Forbes (2020-2022)

Inc. Fastest Growing Companies (2021)
---
Human Interest is an equal opportunity employer. All applicants will receive consideration for employment without regard to race, color, religion, sex, gender, gender identity or expression, sexual orientation, national origin, genetics, disability, age, veteran or military status, pregnancy, or any other characteristics protected under federal, state, or local laws.
Human Interest employees must adhere to the Company's security policies and Code of Ethics.
Please note Human Interest does not accept unsolicited resumes from any source other than directly from candidates. We will not consider resumes from vendors including and without limitation search firms, staffing agencies, fee-based referral services, and recruiting agencies.
Pursuant to the San Francisco Fair Chance Ordinance, we will consider employment-qualified applicants with arrest and conviction records. We comply with CCPA guidelines. See more: https://humaninterest.com/disclosures