Medical Sales Representative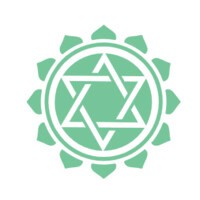 Anahad
Sales & Business Development
Mumbai, Maharashtra, India
Posted on Thursday, November 2, 2023
Hiring for Anahad Pharma
Anahad is India's fastest growing chain of branded pharmacies and e-pharmacy, started and run by IIT Bombay Alumni.
At Anahad, our mission is to make genuine medicines reach EVERY INDIAN HOUSEHOLD at Wholesale prices, by leveraging the efficiencies of technology. Working on an audacious mission it becomes important to have people who are smarter than you around. We are funded by some of the coolest investors of Silicon Valley, India and Japan and now want YOU to join our mission.
Anahad aims to consolidate and build a household brand in a largely unorganised market worth more than 1.5 Lakh Crore. We are looking for dynamic Pharma professionals who are striving to grow fast and create an identity for themselves in the Pharma industry.
JD Medical Representative Sales
Role:
1. Tie up with Pharmacies for execution of customer orders received through Anahad App
2. Get company agreement signed by pharmacies in specified timelines.
3. Train Pharmacies on the process for receiving , processing and execution of Anahad App orders
4. Coordinate with call centre team for resolving execution issues of partner pharmacies
5. Manage payment settlement with partner pharmacies
6. Ensure timely submission of reports by partner pharmacies like GMV, product wise sale report, etc.
Candidate Profile:
1. Must have atleast two years experience as sales executive in a reputed Pharma company, preferably Over the counter (OTC) or consumer division.
2. Must have worked in the same geography/City for atleast one year
3. Must have good rapport with the Pharmacies and top Distributors in the city
4. Must have own two wheeler for better mobility to be used for company field work.
5. Must have good working knowledge of the terms and conditions of the Pharma Distribution channel prevailing in the city like discount offered by distributors to pharmacies, payment terms, discount offered by pharmacies to customers, etc.
Location : Mumbai