Data Science Lead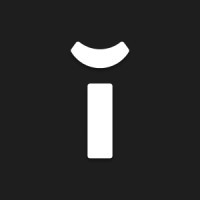 Inventa
Data Science
São Paulo, SP, Brazil
Posted on Saturday, May 13, 2023
Inventa is a RetailTech company that is building the largest B2B marketplace application in Latin America! We connect amazing brands to retailers and entrepreneurs throughout Brazil.
We have the ambition to empower millions of entrepreneurs and the incredible mission of making their lives easier. If you have the desire to revolutionize Brazilian commerce, join the team that has already gained the trust of investors throughout
As the Data Science Lead at Inventa, you will manage a team of high-performing data scientists to build and enhance the data science and machine learning capabilities of our B2B wholesale marketplace. Your primary responsibilities will include:
Your day-by-day will be:
Developing and continually adapting models in Retailer, Supplier, Ops and Ranking to improve our platform's performance
Using Inventa's ML feature platform to engineer and manage features for these models
Designing and running experiments to measure the impact of your team's work, and developing evaluation frameworks and monitoring for these models
Collaborating with the Product, Engineering, and Design teams to deploy the models your team builds in our product to create value for our users
Reporting key results to the Head of Data, C-level executives, and the rest of the company
Building a culture of end-to-end ownership of projects within the Data team
What we're looking for:
7+ years of experience in data science and machine learning or equivalent (SMB is a plus)
Expertise in the programming language of your choice, with a preference for Python
Experience with software development best practices such as TDD, VCS, CI/CD, etc
Experience running A/B tests, especially on ML models
Strong SQL skills with an ability to write clean, understandable code (dbt is a plus)
Experience leading, mentoring, and managing data scientists
Strong communication skills in English and Portuguese
An ability to focus on what matters and ruthlessly prioritize your team's work
What we offer:
VA/VR Benefits: On the Flash Card, you use it however you want;
Allianz health plan;
Dental Plan;
Special discounts with Esalq Usp and other educational institutions (We want to boost your development!);
Totalpass;
Braided maternity/paternity leave;
Nursery Aid;
Day Off on birthday;
Life insurance;
Stock options;
Remote first.