Don't See Your Ideal Position? Name Your Job!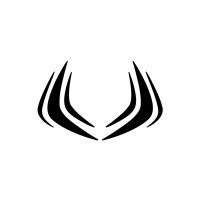 INVERSION SPACE
torrance, ca, usa
Posted on Friday, March 11, 2022
Turning Space into a Transportation Layer for Earth
As a growing start-up, our hiring cycle is agile and sometimes unpredictable. We'd hate to miss hiring you just because we didn't have the right opening posted at the right time. Please submit your resume and tell us about your ideal position. When a similar position opens, we'll let you know-or, maybe we'll make a position just for you!
Keep an eye on our career page- it's frequently being updated. You can always engage with our Talent Acquisition team to stay up to date, ask questions, and get some tips on what we're looking for.
And thank you again for your interest in Inversion. We appreciate the fact that we are a company you can see yourself working for.
Regards,
Inversion Talent Acquisition Team
ITAR Compliance:
To conform to U.S. Government space technology export regulations, including the International Traffic in Arms Regulations (ITAR) you must be a U.S. citizen, lawful permanent resident of the U.S., protected individual as defined by 8 U.S.C. 1324b(a)(3), or eligible to obtain the required authorizations from the U.S. Department of State. Learn more about the ITAR here.
Equal Employment Opportunity:
Inversion provides equal employment opportunities to all employees and applicants without regard to race, color, religion, age, sex, gender identity, sexual orientation, national origin, veteran status, or disability.
Inversion collects and processes personal data in accordance with applicable data protection laws. If you are a US Job Applicant see the CCPA Privacy Policy Notice
for further details.