Lead Flight Sciences Engineer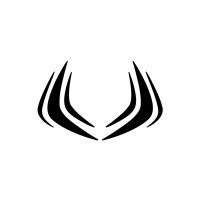 INVERSION SPACE
torrance, ca, usa
Posted on Tuesday, November 7, 2023
Turning Space into a Transportation Layer for Earth
Who We Are:
Inversion was founded in 2021 with the mission to build the first affordable, high cadence return capability for the commercial and defense space industries. With launching to space becoming cheap and frequent, comparable options for return must become available to allow for a robust economy in space. We believe in a future where returning from space is as common as launching to space. Inversion is building reentry vehicles faster and cheaper than ever before through a focus on simplicity.
This next-generation class of space vehicle will finally be able to provide high-frequency return of research, goods, supplies, and equipment that is critical for all future commercial activities and supply chains in space. With launch costs at an all-time low and dropping, now is the time to build these round-trip capabilities. Inversion has ambitious goals with strong financial backing to make this a reality.
Required Qualifications:
A minimum of 10 years cumulative experience in flight science related roles on hypersonic programs.

A minimum of a Master's or preferably a Ph.D. in Aerospace Engineering, Mechanical Engineering, or a related field specializing in aerodynamics, hypersonic propulsion, or flight sciences.

Experience in experimental aerodynamics and wind tunnel testing.

Strong understanding of hypersonic flight principles, shock wave dynamics, and high-temperature aerodynamics.

Excellent project management skills, including the ability to set priorities, manage resources, and meet deadlines.

Excellent communication and interpersonal skills for collaboration with cross-functional teams and external partners.

Proven leadership experience, ideally in managing teams involved in hypersonic aerodynamics or related fields.
Software List:
Proficiency in MATLAB/Python (Required)

FUN3D (Desired)

DPLR (Desired)

LAURA (Desired)

FIAT (Desired)
Desired Qualifications:
A Ph.D. in Aerospace Engineering, Mechanical Engineering, or a related field with a focus on hypersonic aerodynamics and flight sciences.

Expertise in computational fluid dynamics (CFD), aerodynamic analysis, and experience with simulation software.

In-depth knowledge of relevant software tools, simulation techniques, and experimental methodologies.
The California annual base salary for this role is currently $180,000-240,000. Pay Grades are determined by role, level, location, and alignment with market data. Individual pay will be determined on a case-by-case basis and may vary based on the following considerations: interviews and an assessment of several factors that are unique to each candidate, job-related skills, relevant education and experience, certifications, abilities of the candidate and internal equity.
ITAR Compliance:
To conform to U.S. Government space technology export regulations, including the International Traffic in Arms Regulations (ITAR) you must be a U.S. citizen, lawful permanent resident of the U.S., protected individual as defined by 8 U.S.C. 1324b(a)(3), or eligible to obtain the required authorizations from the U.S. Department of State. Learn more about the ITAR here.
Equal Employment Opportunity:
Inversion provides equal employment opportunities to all employees and applicants without regard to race, color, religion, age, sex, gender identity, sexual orientation, national origin, veteran status, or disability.
Inversion collects and processes personal data in accordance with applicable data protection laws. If you are a US Job Applicant see the CCPA Privacy Policy Notice
for further details.