Avionics Test Engineer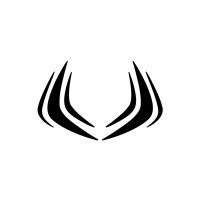 INVERSION SPACE
Software Engineering, Quality Assurance
torrance, ca, usa
Posted on Tuesday, November 14, 2023
Turning Space into a Transportation Layer for Earth
Who We Are:
Inversion was founded in 2021 with the mission to build the first affordable, high cadence return capability for the commercial and defense space industries. With launching to space becoming cheap and frequent, comparable options for return must become available to allow for a robust economy in space. We believe in a future where returning from space is as common as launching to space. Inversion is building reentry vehicles faster and cheaper than ever before through a focus on simplicity.
This next-generation class of space vehicle will finally be able to provide high-frequency return of research, goods, supplies, and equipment that is critical for all future commercial activities and supply chains in space. With launch costs at an all-time low and dropping, now is the time to build these round-trip capabilities. Inversion has ambitious goals with strong financial backing to make this a reality.
What You'll Do:
As an Inversion Avionics Test Engineer, you will have an instrumental impact on the functionality and performance of our next-generation reentry vehicles. You will own a substantial aspect of the bring-up, testing, evaluation, and flight integration of the electronic and harnessing components for our first reentry vehicle, Ray. Ray's spaceflight and recovery relies on effectively integrated, characterized and thoroughly tested avionics and harnessing. You'll not only help carry our vehicle over the finish line but also get your hands dirty in the actual assembly and integration of our spacecraft.
Our avionics test engineers are responsible for the complete lifecycle of the test systems and procedures they create including development, verification, test execution, analysis, and documentation.
Hands-on planning, design, execution, and implementation of flight test electronics, harnessing, software, and automation systems.
Collaborate with GNC, Software and Avionics teams to develop hardware and test scenarios for HITL (Hardware in the Loop) testing, including development of system diagrams, harnessing, PCBs, and test documentation.
Creating EGSE harness design drawings for HITL, integration, and qualification use.
Work with vendors to source components, materials, and other hardware used in the testing and integration of avionics into the flight vehicle.
Act as a key coordinator and responsible person for avionics environment testing campaigns.
Develop automated electrical ATP and Qualification test systems for our in-house developed avionics hardware.
Assist in architecting avionics systems for future vehicles.
In addition to contributing to the flight avionics integration and testing for our upcoming mission, you will also play an instrumental role in developing the automated test systems for our future vehicle, Arc.
Required Qualifications:
Bachelor's degree in Electrical Engineering, Computer Engineering, or a related field.
2+ years of experience testing and integrating electronics.
Experience using common laboratory equipment such as oscilloscopes, spectrum analyzers, power supplies, and data acquisition systems.
Experience using Altium Designer (or other PCB design software) to design PCBs for ground test interconnects and I/O switching.
Proficiency in analyzing analog and digital circuits and developing functional test plans.
Experience writing test procedures for characterizing and validating reliable electrical systems.
Professional experience developing technical electrical drawings and specifications.
Hands-on experience with soldering and harness assembly
Familiarity using programming languages like Python, Lua, C/C++, MATLAB, etc. for the execution and automation of testing.
Position may require extended work hours and weekend work.
Our office headquarters is located in Torrance, CA. All jobs require you to work onsite unless otherwise stated in the job description.
Desired Qualifications:
Familiarity working with and testing common spacecraft ADCS sensors and propulsion components (star trackers, reaction wheels, thermocouples, resistance temperature detectors (RTDs), pressure transducers, solenoid valves, etc.).
Experience with satellite flight computers, power systems, telemetry and communications, critical sensors, controllers, etc.
Experience with launch vehicle, satellite, or aircraft harnessing design, construction, and standards.
Experience with aerospace grade connector and harness standards (IPC-620, MIL-DTL-38999, etc.).
Experience with environmental testing such as HALT, HASS, vibration, shock, thermal, TVAC, and EMI/EMC.
Experience with implementing mixed-signal circuit boards.
Experience with SPICE-based simulators.
Experience with closed-loop HITL/HIL (Hardware in the Loop) test setups.
Experience with developing custom test platforms such as test racks, electromechanical load simulators, and prototype flight systems.
Experience with a fast-paced startup environment.
The California annual base salary for this role is currently $120,000 - $200,000. Pay Grades are determined by role, level, location, and alignment with market data. Individual pay will be determined on a case-by-case basis and may vary based on the following considerations: interviews and an assessment of several factors that are unique to each candidate, job-related skills, relevant education and experience, certifications, abilities of the candidate and internal equity.
ITAR Compliance:
To conform to U.S. Government space technology export regulations, including the International Traffic in Arms Regulations (ITAR) you must be a U.S. citizen, lawful permanent resident of the U.S., protected individual as defined by 8 U.S.C. 1324b(a)(3), or eligible to obtain the required authorizations from the U.S. Department of State. Learn more about the ITAR here.
Equal Employment Opportunity:
Inversion provides equal employment opportunities to all employees and applicants without regard to race, color, religion, age, sex, gender identity, sexual orientation, national origin, veteran status, or disability.
Inversion collects and processes personal data in accordance with applicable data protection laws. If you are a US Job Applicant see the CCPA Privacy Policy Notice
for further details.