🏗 Manufacturing Process Engineer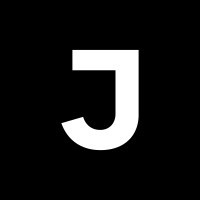 Jupe
Houston, TX, USA
Posted on Wednesday, December 8, 2021
Jupe is building a hardware and full stack software platform to go after the shelter problem for the world. Our current product is a flat packed structure that can ship anywhere, 15X more efficiently, than anything else on the market and pop up in a few hours.
If you haven't been there, please first check out the Careers @ Jupe page here.
As the As the Process Engineer, you will be filling a critical position broadly responsible for the configuration and optimization of the production space as needed. You will report to the COO and your role will include significant amounts collaboration with the mechanical design engineer based in SF.
- Create and adapt process documentation, ensuring it is kept current (e.g. Manufacturing Instructions, Standard works documents, PFMEA, standard works, and Control Plans)
- Create and maintain sketches, engineering drawings, and CAD models
- Evaluate and select components and subassemblies
- Design and build mechanical tooling
- Investigate and solve production problems
- Create and manage production schedules
- Communicate with vendors and suppliers on technical matters
- Utilize SPC data and tools to characterize all equipment processes for operating limits, robustness, and action limits
- Develop and enable data-driven operational and financial decisions through predictive insights into tool and process performance, including the integration of factory data systems
- Champion continuous improvement projects and standardization to support best in class Lean manufacturing systems to maximize yield, capacity, and capability
- Generate and execute business improvement ideas for cost reduction, labor savings, material flow, and safety
-Perform supporting activities for engineering and manufacturing including 5S and Lean manufacturing activities, material handling improvements, production line configuration, and safety procedures
- Bachelor's or an advanced degree in Engineering.
- Minimum of 3 years of hands-on experience in complex manufacturing e.g., automotive, facilities, aerospace, manufacturing, etc.
- Familiarity with manufacturing with material systems and coatings such as wood products, fiberglass reinforced polymers, thermal and acoustic insulation materials.
- Mastery with CAD software such as OnShape, SolidWorks, Siemens NX, AutoCAD, Rhino, etc. towards creating static, quasi-static, deformable body, durability, aero and thermal sytems
- Strong organizational and scheduling skills.
🪚Preferred Skills and Experience:
- Experience with tiny houses/trailers/RV's/ADU's/boats, or other living accommodations in small spaces.
- Experience with drafting and GD&T concepts.
🧰Additional Requirements:
- Ability to perform job duties that require standing, kneeling, crouching, twisting upper body, working in cramped positions in small openings.
- Ability to work safely from ladders.
- Work performed in an environment requiring exposure to sawdust, odors, and noise.
- Operational schedule may vary based on company needs. Schedule flexibility is required.
- Travel may be required to support shipping, delivery, setup, product support, and other needs.
🚀Ready to build something amazing?
Apply here and if you have more to add write us at careers@jupe.com or DM the CEO @ProfDumpster on Twitter. LFG!!!
Jupe is an Equal Opportunity Employer; employment with Jupe is governed on the basis of merit, competence and qualifications, and will not be influenced in any manner by race, color, religion, gender, national origin/ethnicity, veteran status, disability status, age, sexual orientation, gender identity, marital status, mental or physical disability, or any other legally protected status.