Mobile / Front-end Engineer at Voice AI healthcare software startup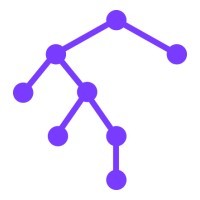 Knowtex
Software Engineering, Data Science
United States · San Francisco, CA, USA · Remote
Posted on Friday, November 17, 2023
Mobile / Front-end Engineer at Voice AI healthcare software startup at Knowtex (S22)
$80 - $150
•
0.25% - 1.00%
Making doctors 2x more efficient with AI note-taking & charge capture
San Francisco, CA, US / Remote (US)
At Knowtex, we're making doctors 2x more efficient with AI note-taking and charge capture. We're tackling physician burnout and capturing revenue leakage for healthcare organizations of all sizes using the newest voice technology and AI models available.
Skills:
Wireframing, Figma, iOS, Kotlin, Node.js, React Native, Swift, PostgreSQL
As the mobile and front-end engineer at Knowtex, you'll be responsible for maintaining and improving our front-end web app as well as mobile app (on the App Store and Play Store) used by doctors to capture conversations with patients and view AI-generated notes. To enable front-end behaviors, you will also work with our backend system that runs AI algorithms on conversation data for analysis and summarization.
Requirements:
Optimize functionality of our mobile app (iOS / Android) and web app.
Develop and implement features, and incorporate user feedback.
Optimize UI /UX for clinician experience by identifying pain points for onboarding, troubleshoot bugs, conduct product feedback calls, decreasing number of clicks in the user workflow, and developing a standardized user behavior education and change management training.
Continuously monitor and evaluate mobile and front-end performance, identifying areas for improvement and optimization.
Identify, document, and track software defects, working closely with the team to ensure timely resolution.
Revamping our website to optimally reflect the company brand and resonate with clinician and healthcare administrator needs and values.
About You
We have the following values at Knowtex and are looking for team members who:
Dare to be bold
Create generational change
Listen and act with empathy
Have integrity and transparency
Empower human health
About Us
You would be working directly with the founders - Stanford University Computer Science graduates who were formerly medical scribes with a passion for health tech innovation. You'll be welcomed as a new member of a tight-knit team that loves to have fun. Knowtex is based in the Bay Area.
San Francisco, CA, US / Remote (US)