Senior Software Engineer, Data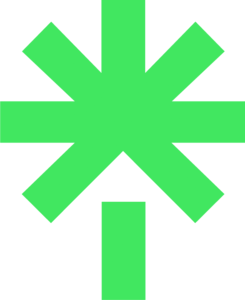 LinkTree
Software Engineering
San Francisco, CA, USA
Posted on Wednesday, September 13, 2023
As a Senior Data Engineer at Linktree, you will be the driving force behind scaling our data platform.
The Data Platform team is at the forefront of transforming the way Linktree leverages data, working closely with the insights, analytics engineering, product and marketing teams to become truly data driven.
The Data Engineering team is responsible for building and managing data pipelines and data visualizations that powers analytics, machine learning, and AI across Linktree, including finance, growth, product analysis, customer support, sales, marketing, and people functions. We maintain Linktree's Enterprise data and build a creative, reliable, and scalable analytics data model that provides a unified way of analyzing our customers, our products and drive growth and innovations.
Location Expectations: Hybrid. We're growing our team in LA and the Bay Area, and plan to have offices in both locations. We expect team members to come into their respective office approximately 2x/week.
Compensation: Approximately $200,000 annual base salary.
What You'll Own
- Develop and implement the strategy for the Data Platform in close collaboration with other data and engineering leaders.
- Continue leading the transformation to make data a first-class citizen in software development at Linktree. This includes providing other teams with the self-service capabilities to ingest, transform, consume and integrate data with other systems for both production and analytics use-cases.
- You will be building and improving data-driven systems including, but not limited to, instrumentation at the source, event ingestion, event brokers, data warehouses, pipelines and integration systems used to activate data in third parties, such as an experimentation platform, product analytics and marketing tooling.
- Ensure our data platform continues to scale with our rapidly growing user base and ever-evolving product. Linktree's growth constantly creates new challenges like needing to master data governance and discoverability with many different teams producing data, or hitting the scalability limits of cloud providers.
Who We Are Looking For
- A degree in Computer Science or equivalent with 6+ years of professional experience as a Software Engineer or in a similar role.A platform mindset. Our Data Platform team does not do repetitive data transformation and integration jobs for others. The team builds the infrastructure and tools that allows Linktree to perform these tasks at scale by enabling all teams to perform data-related jobs themselves.
- Data as well as a software engineering background. Our data platform spans from the SDKs that our teams use to emit and consume data in front- and back-end applications to the integration with various third-party systems, including everything in between (data ingestion, event brokers, data persistence, etc.). To be successful in your role you'll need to be proficient in both. Having worked with distributed, event-driven systems is a plus.
- Experience operating at scale. You have worked on data systems that power a product that serves hundreds of millions of active users.
P.S. If you don't tick every box in this ad, please don't rule yourself out. We take pride in inclusion and hiring incredible human beings with great potential over ticking boxes – so if this role resonates with you, hit that apply button!
Where and How We Work
We are a global and diverse group offering a truly flexible and family friendly work environment. Kids, pets, and the occasional delivery person are all actively encouraged to appear on our Zoom screens. All of us at Linktree work either fully remote or a hybrid "remote, but in-office sometimes" approach.
We currently have offices in Melbourne, Sydney and LA, but our team is spread across Australia, United States, and New Zealand. As our team approaches 200 people, our company will be 10x the size we were in 2020.
We offer autonomy and flexibility in how you structure your days and weeks. There will be the need for some collaboration outside of a "normal" 9-5 being a global company, but we aim to work asynchronously where possible.
Our Culture and Benefits
Linktree's company culture and values are based around collaboration, diversity, inclusion, and flexibility. Those are all nice words but to give you some more specific examples:
• We recognize that our teammates are individually unique and have designed our benefits with this in mind. Each employee has an annual allowance to use on things like (but not limited to) fitness memberships, development courses, childcare, travel, charitable donations, pet insurance, home office set up - the choice is yours!
• We provide top-flight medical, dental, vision, disability and life insurance - we cover 100% of your monthly premiums (and 80% for your dependents).
• 401k matching up to 6%.
• Employee Stock Option Program - we want each and every employee to share in the company's success as we go further together.
• To learn more about our benefits, including our parental leave program, volunteering leave, DE&I initiatives, and more,
click here
!
Our Story
We're on a mission to empower anyone to curate and grow their digital universe. We created the "link in bio" category and are trusted by some of the world's biggest brands and celebrities including TikTok, The UN Environmental Program, The White House, F1, Manchester United, Selena Gomez, Alicia Keys, and Dwayne "The Rock" Johnson. With a flexible work environment and a team spread across multiple time zones, we offer autonomy and flexibility. Join us in empowering people to control their online presence!