Corporate Controller (Fixed Contract - 1 year)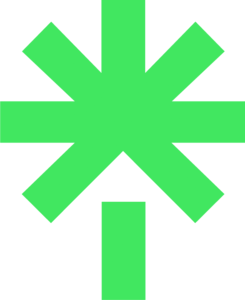 LinkTree
Accounting & Finance
Melbourne VIC, Australia
Posted on Thursday, September 14, 2023
The Role
The Corporate Controller is a high-impact role that plays a critical part in over Linktree's accounting and compliance activities. The Corporate Controller collaborates cross-functionally with the broader organisation and leads our accounting team which includes responsibility for the record to report close cycle, regulatory compliance and financial reporting controls, accounts payable (AP), payroll, tax, banking and cash management.
Reporting to Linktree's Vice President of Finance, this role will work cross-functionally across business operations, legal, product, engineering, business development, and finance teams to lead all accounting and compliance activities across the organisation.
This role requires someone who is highly self-motivated, combining exceptional strategic thinking, executive influence and communication skills, cross-functional organisational rigour, sound business judgement, expert quantitative skills, and ability to dig into the details and do the work.
What You'll Own
- Manage global tax obligations, particularly in respect of indirect tax compliance
- Coordinate and own the financial and statutory reporting, including the audit
- Manage and oversee global payroll, including all related compliance
- Lead the month end close process, ensuring the integrity of financial results through application of the relevant accounting standards
- Oversee bank account and cash management, including the accounts payable process
- Collaborate with cross-functional teams for new initiatives and be a source of technical knowledge for the wider business
- Coordinate and drive continuous improvement in all processes
Who We're Looking For
CA/CPA or relevant accounting qualification
Strong indirect tax experience
10+ years experience
Big 4 and/or SaaS tech experience preferred
Attention to detail and ability to understand the big picture
Team player and strong interpersonal skills
P.S. If you don't tick every box in this ad, please don't rule yourself out. We take pride in inclusion and hiring incredible human beings with great potential over ticking boxes – so if this role resonates with you, hit that apply button!
Where and How We Work
We are a global and diverse group offering a truly flexible and family friendly work environment. Kids, pets, and the occasional delivery person are all actively encouraged to appear on our Zoom screens. All of us at Linktree work either fully remote or a hybrid "remote, but in-office sometimes" approach.
We currently have offices in Melbourne, Sydney and LA, but our team is spread across Australia, United States, and New Zealand. As our team approaches 200 people, our company will be 10x the size we were in 2020.
We offer autonomy and flexibility in how you structure your days and weeks. There will be the need for some collaboration outside of a "normal" 9-5 being a global company, but we aim to work asynchronously where possible.
Our Culture and Benefits
Linktree's company culture and values are based around collaboration, diversity, inclusion, and flexibility. Those are all nice words but to give you some more specific examples:
• We recognize that our teammates are individually unique and have designed our benefits with this in mind. Each employee has an annual allowance to use on things like (but not limited to) fitness memberships, development courses, childcare, travel, charitable donations, pet insurance, home office set up - the choice is yours!
• We provide top-flight medical, dental, vision, disability and life insurance - we cover 100% of your monthly premiums (and 80% for your dependents).
• 401k matching up to 6%.
• Employee Stock Option Program - we want each and every employee to share in the company's success as we go further together.
• To learn more about our benefits, including our parental leave program, volunteering leave, DE&I initiatives, and more,
click here
!
Our Story
We're on a mission to empower anyone to curate and grow their digital universe. We created the "link in bio" category and are trusted by some of the world's biggest brands and celebrities including TikTok, The UN Environmental Program, The White House, F1, Manchester United, Selena Gomez, Alicia Keys, and Dwayne "The Rock" Johnson. With a flexible work environment and a team spread across multiple time zones, we offer autonomy and flexibility. Join us in empowering people to control their online presence!