Senior Product Security Engineer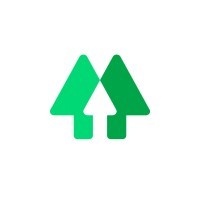 Linktree
Software Engineering, Product
Australia
Posted on Tuesday, April 25, 2023
In the time it takes you to read this job ad, around 100 new Linkers will have signed up to Linktree. Since 2020, Linktree has 🚀 from 4M to 35M+ accounts, scaling from 20 to over 200 team members, and bringing a marketplace, new brand, and iOS and Android apps to Linkers along the way.
To learn more about how we work (and get the 101 on our amazing, flexible benefits offering), keep reading.
Linktree is looking for an experienced and motivated Senior Product Security Engineer with a passion for building secure products from the ground up. As a critical member of the security team, you'll analyse and design security solutions to protect our product and users from potential threats. You'll work closely with our engineering and product teams to make sure that security is integrated into every aspect of our products and services.
The role is critical to achieving our goal of empowering anyone to securely and confidently curate and grow their digital universe. As a senior member of our security team, you'll report to the Chief Information Security Officer and collaborate with stakeholders across the company with full autonomy and trust.
What You Will Own:
As a Senior Product Security Engineer at Linktree, you'll lead our efforts to build secure products that empower millions of users creators around the world. You'll rotate through key product domains you believe should be prioritised, starting with authentication. In those domains you'll work with product teams to:
• Integrate security into every aspect, from design to implementation to deployment.
• Conduct security assessments to identify risks, and develop mitigation.
• Design product security controls.
• Build security tools and integrate with open source and commercial tools.
• Analyse vulnerability data to make better security decisions.
Want to know what a day could look like here?
There'll be endless variety in this role, but a typical day might go a little something like this:
You analyse a bug bounty report and help the relevant engineering team understand it. You realise it might be systemic, so you write a script to find similar issues and present the findings to all of engineering. A motivated engineer wants to help, and you work together on a pull request to the micro service template, eliminating the problem from all future releases.
On another day, you spend half the day reviewing AWS IAM policies because a platform team has asked for your advice. The policies don't meet the least privilege principle, so you quickly whip up an integration with an AWS security tool to automatically recommend tighter policies. By the next day, engineering teams have the new policies in their hands and are deciding how they can apply them.
No matter the day, you'll feel proud of what you've accomplished and excited that creators are more secure.
What We Are Looking For:
The ideal candidate for this role is highly motivated, self-directed, and passionate about keeping users secure. We are looking for:
• Deep knowledge of modern web application and mobile security flaws and defences
• Knowledge of product security engineering processes and technologies
• Experience writing glue code, ideally in Typescript or Python
• Familiarity with modern cloud software engineering practices and architectures
Where & How We Work
We are a global, diverse group across age, gender, and race and offer a truly flexible and family friendly work environment. Kids, pets, and the occasional delivery person are all actively encouraged to appear on our Zoom screens. All of us at Linktree work either fully remote or a hybrid "remote, but in-office sometimes" approach and that will continue even when COVID is behind us.
We currently have offices in Melbourne, Sydney and LA is coming next, but our team is spread across Australia, United States, and New Zealand. Growing from 20 people in early 2020, to 50 in 2021 and over 200 in 2023, Linktree is still growing!
Being globally distributed doesn't mean working to one timezone and we offer autonomy and flexibility in how you structure your days and weeks. There will be the need for some collaboration outside of a "normal" 9-5 being a global company, but we aim to work asynchronously where possible.
Our Culture & Benefits
Linktree's company culture and values are based around collaboration, diversity, inclusion, and flexibility. Those are all nice words but to give you some more specific examples:
- We recognise that our team are individually unique and have designed our benefits with this in mind. Each person has an annual allowance of $7,000 AUD (pre-tax, pro-rata based on start date) to use on things like (but not limited to) fitness memberships, development courses, childcare, travel, charitable donations, pet insurance, green energy - the choice is theirs!
- Employee Stock Option Program - we want each and every employee to share in the company's success as we go further together.
- We are proud to offer all regular full-time and part-time employees 20 hours paid volunteering leave per calendar year.
- Flexibility is at the core of Linktree, so whether you prefer fully remote, the office, or a bit of both, the choice is up to you. We trust you to get the work done.
- We have several diversity and inclusion initiatives underway, including a D&I council, training for all staff on neurodiversity, unconscious bias, and the incorporation of a
transpositive inclusion policy
.
- We prioritise our team's mental health, with all employees having free access to
Headspace
and
Uprise
, including 1:1 coaching sessions from qualified psychologists or counsellors.
The Linktree Story
We created and defined the "link in bio" category in 2016 to solve a common pain point for creators, brands and businesses: they had no way to consolidate their content and digital identities. The internet was becoming increasingly fragmented, so we launched a simple tool that allows anyone to manage their corner of the digital universe. We're giving our users control of how the world discovers them – because why should you be defined by only one link?
Fast forward to 2023: Linktree is now used by some of the world's biggest brands including TikTok, the LA Clippers, The UN Environmental Programme, Manchester United, and Wear it Purple, as well as celebrities including Selena Gomez, Alicia Keys, Shawn Mendes, and Dwayne 'The Rock' Johnson.
With close to 40,000 signups per day (and no sign of stopping), we're on a mission to empower anyone to curate and grow their digital universe – come join us for this ride!
P.S. If you don't tick every box in this ad, please don't rule yourself out just yet. We've seen the research that people from underrepresented backgrounds tend to only apply when the checklist is all ticks. We take pride in inclusion and hiring incredible human beings with great potential over ticking boxes – so if this role resonates with you, hit that apply button!
At Linktree, we celebrate and support everyone's perspective and background, and we're proud to be an equal opportunity workplace. We aim to foster a diverse and inclusive environment where all team members have a sense of belonging, because we believe in going further together. Linktree welcomes all people regardless of sex, gender identity, race, ethnicity, disability, pregnancy, age, or other lived experience.