Closing Clerk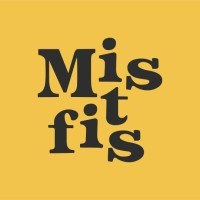 Misfits Market
Rohnert Park, CA, USA
Posted on Friday, April 14, 2023
We are excited to say that Imperfect Foods has joined the Misfits Market family. We're a bunch of Misfits who come together every day to offer something other than the traditional grocery store shopping trip. We are an one in a melon kind of company - growing faster than our veggies and fruits. We don't skip a beet on making high-quality food, more affordable and berry accessible to more people every day. Since 2018, we've built a full online grocery store that has rescued more than 228 million pounds of food. Fixing a broken food system isn't easy peasy lemon squeezy, but we're doing it everyday!
Based on your qualifications, our recruiters will find the pear-fect fit for you on our distribution team. We know you'll be grape-ful to join one of our sweet as honey teams as a closing clerk. Our closing clerk is responsible for all duties necessary for the successful preparation of our driver team post route. The closing clerk works independently to provide prep for the following day by organizing the fleet accordingly, verifying arrival times, facilitating fleet maintenance and organizing packaging returns.
What we will do for you:
Health, Dental, Vision Insurance
401(k)
Employee Referral Program
Competitive Hourly Wages from $19.00
Overtime Opportunities
Night Shifts Available
Free groceries
What you will be doing:
Receiving vans post route

Remove and organize packaging returns

Maintain garage/parking areas

Secure facility at end of day

Communicate with leadership

Facilitate van maintenance

Maintain facility supplies

Other responsibilities as needed to support market operations
Skills and Qualifications:
Critical thinking/problem solving

Collaboration

Effective verbal and written communication

Familiarity with Google Sheets/Excel/Oracle Netsuite

Basic math skills

Attention to detail

Time management/mental juggling

Forklift or Ryder experience a plus!